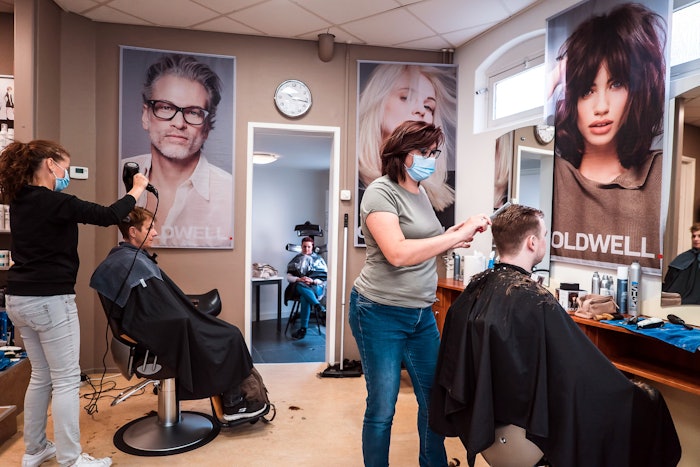 I recently attended the Transformative CEO Summit, where CEOs shared what changes they are seeing, and their strategies to best manage these changes.  
Included below are insights from participating CEOs working in different areas of retail, and some thoughts on how their insights might relate to the salon industry. 
Niren Chaudhary of YUM Brands (casual dining retailer – KFC, Taco Bell, Pizza Hut) suggested that this past year we've all experienced disruption on many levels – health, finance, work, coupled a greater concern about humanitarian issues.  We have a duality of emotion about this disruption – there is anxiety, but we are also more connected to families and communities than ever.  
He sees this as an opportunity and a catalyst to build stronger relationships and greater trust with the groups we work with – both employees and customers – by making sure all are treated with transparency, respect, and empathy.  And he's taking advantage of technology (geofencing, chatbots, AI, etc.) to connect with them in a consistent, appropriate and more personal way.
Salon takeaway:  people are reassessing all their relationships, are we focusing on our relationships and using available technology tools to create stronger bonds? 
Jack Mitchell of Mitchell's (luxury clothing retailer) has seen an opportunity to drive deeper connections with his customers through personalization and a better understanding of how their needs have changed – based on collecting and analyzing available data.  
For example, his merchandising mix now has a much stronger focus on sportsware, reflecting more casual dressing than pre-pandemic.  He has also branched into other services, such as helping their clients – who may have multiple homes – organize their wardrobes and closets.
Salon takeaway:  do we understand how our clients' needs have changed, and are we changing to best accommodate them?
Farooq Kathwari of Ethan Allen (furniture retailer) said time is getting shorter and shorter, requiring constant reevaluation and reinvention.  His focus has been on providing his customers with higher quality products and services – by staying in areas where he has expertise and building out related services.  In short, not necessarily getting bigger – but getting better.  
Salon takeaway:  instead of being "all things to all people," what are the things you do really well, and how can you build on these?
Eric Anderson of Top Golf (leisure retailer) has seen a surge of interest in golf with more people having flexibility while working at home.  He has adopted a safety-first approach, by partnering with local health officials to ensure that customers are protected and feel comfortable.  He sees caring at the center of his corporate culture, and this is one way to reflect that.
He also sees increased adoption of technology as inevitable, especially related to screens and mobile, and is investing in technology will keep him in front of, and connected to, his customers as they move in this direction.
Salon Takeaway:  Are we doing everything we can to ensure that our customers know we place their health and safety first?