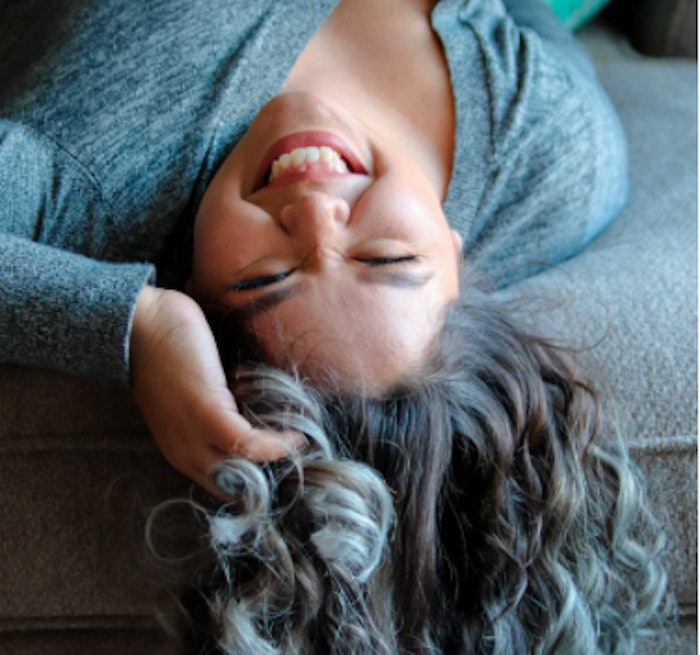 Social media platforms are much more than places to post your photos, connect with current guests, meet new clients and market your services and products. They're also the source of powerful (free) research that you can use to decide what new services and products to offer, how to talk to specific clients and especially what NOT to say. You can also scout them for ideas for videos, social media content and topics for client education.
For example, one big trend playing out on social media, as well as in print, television, movies, awards shows and more, is women embracing their natural gray hair. Think Jaimie Lee Curtis, Jane Fonda and Helen Mirren to the women in your neighborhood. Between closed salons, jobs going virtual, money being tight and cocooning at home, women relaxed their every-four-week touch-ups during the pandemic. The longer they went, the more many decided to grow their natural grays out completely "to see how I look." Many are never going back. 
Going gray was already a growing trend before COVID-19, but during the pandemic, it became a full-fledged movement for several reasons. First, as priorities have changed, many women simply don't want to invest the time or money required to cover their gray every month. Second, many people are questioning the chemicals in their lives, from ingredients in their food, beauty and personal care products or household items. They are educating themselves and working toward a more natural lifestyle that decreases the chemical loads in their environments—and especially on their bodies—as much as possible. Plus, many women who were coloring their hair for someone else—their partner, their job, their family or friends—have reached the point in their lives where they have decided to please themselves. 
All over social media, there are groups dedicated to women and their hair. For example, for those embracing their natural gray, groups on Facebook include Silver Sisters (16,000 members), Going Gray & Lovin' It (25,000), Going Gray Gracefully (31,000), Going Gray, Looking Great! (19,000), Gray and Proud (31,000 members), Going Gorgeously Gray! (30,000) and Curly Silvers (25,490). There are many groups for women experiencing hair loss, women who want to maximize their curl and women invested in DIY hair color, as well. You have the education, skills and talents to help every one of these groups. Spend some time in the groups listening and then market to the one that interests you or challenges you the most.
"Listening" means reading the posts and comments regularly without commenting at first. This will help you gather knowledge that your clients might not be willing to share. For example, in the going gray groups, many of the women have had a stylist by their side, helping as they've grown out their gray over the past year or two. Those stylists have been helping with color transitions, keeping the silvers sensational—as opposed to grungy or yellow—and trimming off the old color in just the right amount at just the right time. Read the comments and you'll learn exactly what these women are seeking in salon services, retail products and support. Study their vocabulary. They use different words than you do as a professional, and it's critically important to understand the context. They'll give you the knowledge you need for writing scripts to address specific situations in your salon, as well as for training other stylists. 
But, when you scan the group, you'll also find many who have had bad experiences with stylists who weren't super supportive when the guest mentioned she wanted to go natural. You'll learn how these clients asked to have more gray added to their hair to hasten their transition and came home brown because the stylist thought that's what they really wanted. You'll discover the conversation cues—and triggers—that will ensure you gain her trust or scare her away forever. Over the course of a couple of weeks, you will learn so much that you will be able to build a successful clientele around whichever group you choose.
Plus, you'll learn about the psychological and social challenges faced by women who are going gray or losing their hair. Many going gray are receiving little support from their friends or family. When you support them authentically, they will be loyal to you for a lifetime. 
Jayne Morehouse is president of Jayne & Company, a full-service Public Relations, Social Media Marketing and Content Development Agency for companies, brands, salons and spas. She is also the CEO of the Beauty Industry Report, a digital magazine for senior executives in the professional beauty business. Reach her at jayne@jayneandco.com. Visit www.bironline.com.