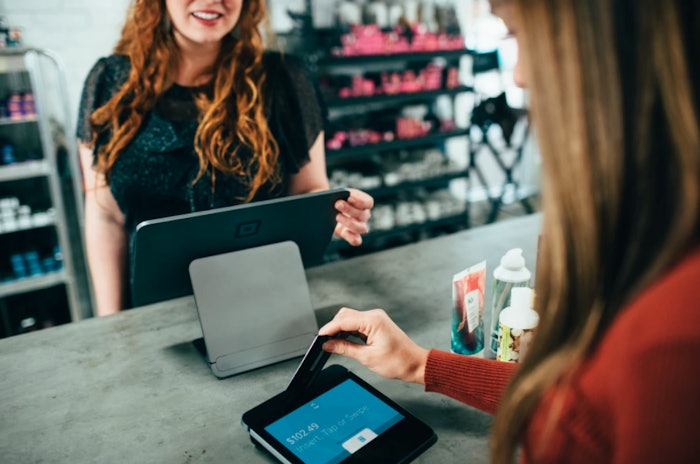 Product buyers are happy. Happy clients come back. Happy clients send their friends. It is just not that complicated. Product sales connect directly to higher service sales. Many pro haircutters are focused on service sales. They want more haircut clients. They sometimes miss the strong link between using, offering, and selling take-home hair care products and increases in service sales. One leads directly to the other.
Once you make the connection you will want to drive retail revenue. At this point, you are either selling some take-home and want to sell more or you are selling none and want to sell some. Following are my top tips for making the leap from none to some or from some to more.
Selling almost nothing? Try these tips.
The Core item Concept

– It is hard to know everything about everything. It is better to try to know a lot about a little. Pick three take-home products. These make up your core. These should be items that are appropriate for nearly everyone. Know all you can about just these three products. Stick with this small grouping. Offer one of these products to every client that you serve. Once you are comfortable with these three products and sales are flowing you can add to the core. Add an additional item. Repeat the process as you build your knowledge base and familiarity with more items.

Item of the week

– Focus on just one item for a week. Mention it to every client. Share it with every client, even if it is not right for them. Present the information as sharing and teaching. Make it a general conversation. Do not push the product. Take on a more conversational tone. "This is our item of the week." "It is for curly hair". This is a conversation starter. You never know where it might lead. Often it will lead to a discussion of the needs of the client. That leads to a product sale. Frequently it will be a different product from the focus item. A sale is a sale. It does not matter what started it.

Buy 1 Get 1 50% off

– Offer a big deal. You make proper profit on the first one and you break even on the second one. This makes the second item a break-even sampling initiative. People will try and later re-buy. The more products a client uses and enjoys, the higher future sales will be.
Selling some take-home and want to level up? These are your strategies.
Is One Enough?

– Any time anyone ever buys anything offer a second one. One for the gym bag. One for the lake house. One is never enough. Sometimes one is enough but a bigger one is better. Sometimes one is enough but an additional travel size is a great idea. No one ever declines to buy the first one when a second is offered. You have nothing to lose and a LOT to gain.

Do you want fries with that?

– The classic, simple, helpful upsell. Any time anyone ever buys anything offer the companion item. Offer the related item. Offer the partner. If this did not work McDonalds would not make the offer to every customer, worldwide. There is no reason why we cannot play like the big guys. There is no reason why we cannot profit like the big guys.

Sell the system –

Take the advice in point number two to the next level. Sell the system. People want to buy the system, the complete regiment. Offer the group of products as the manufacturer intended them to be used. If you offer one item and the client declines you sell nothing. If you offer two items and the client takes one you have made a sale. If you offer a set of five and the client takes three you are a high performer.
Take your take-home sales from nothing to something and from something to something even bigger. Watch your repeat request rate and referral rates soar as happy clients come back and bring their friends.