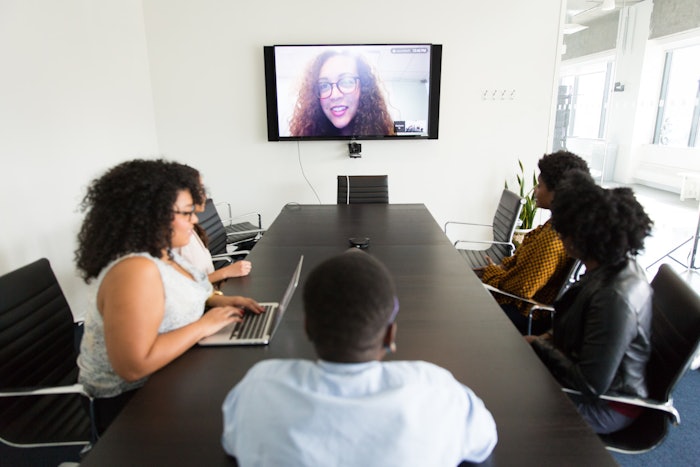 This column generally covers technology related to specific topics – eCommerce, social media and health and wellness – for example. With this issue's overall focus on technology, it's valuable to take a step back and look at the bigger picture. 
Pre-pandemic, many of us saw technology as a nice to have / add on – but not necessarily something core to our businesses. One year later, driven by forced technology "sampling" that drove a generation of adoption in just one year, most of us are thinking about things very differently.
Individuals learned to work, socialize, learn, buy, and manage many aspects of their lives online. And while these activities didn't always replace in-person as well as we would have liked -many did – and new behaviors and expectations (about convenience, safety, personalization, etc.) were formed in this hybrid environment. And new terms – quarantini, bopus (buy online pick up at store), remote learning – were added to our vocabulary.    
Businesses (especially those that we're able to stay open) were forced to re-address their activities, developing workarounds, finding efficiencies, and creating new ways to connect with their teams. They become more receptive to technology in general and are actively using these learnings – and resources – to create better business models.
Technology is an accepted, expected and pervasive part of our lives.  Most people and businesses adapted better than they thought they would, causing all of us to rethink the role of technology – especially as we deal with the pent-up demand of people looking for experiences and connections.
I recently attended an online roundtable event featuring current and recent CEOs and wanted to share some of their thoughts that resonated for our businesses.
"We all went through digital discovery – and realized we can do things we didn't know we can do."  Joe Hart – Dale Carnegie
Think about the things that we saw as disruptive and challenging – online education, online replenishment and product ordering, online recruitment and retention.  Now think about what we thought our customers would find disruptive and challenging – online booking, online consultations, online salon product retail sales. For both us and our customers, once we started using them they weren't that hard or scary. 
"Change will happen quickly – Zoom will seem quaint in a few years." Robert Greifeld – Nasdaq
I remember all the questions when the industry first started using Facebook.  Now, it's second nature. Over time, that will be the case with all the new technologies we are using.
"Transformation with technology is not an event – but a continuous process that never ends and is taking us places we've never been before."  Gavin Finn – Kaon Interactive
It's pretty clear that mass tech adoption will only spur new ideas, new products and new technology platforms, so we can't expect things to become static with the "new normal." The "new normal" is recognizing that things will continue to change and create realities that we can't anticipate. 
"Digitalize but humanize, 2021 needs human touch or we'll have a reversal of the gains we made." Ronan Dunne – Verizon 
Technology is just a new way of doing old things. Our business is all about human connections. If we use technology to strengthen those human connections this is an opportunity. But if we don't integrate those human connections into how we are using technology this can be a challenge. It's not the technology itself, but how we decide to use it. Our active engagement is key.