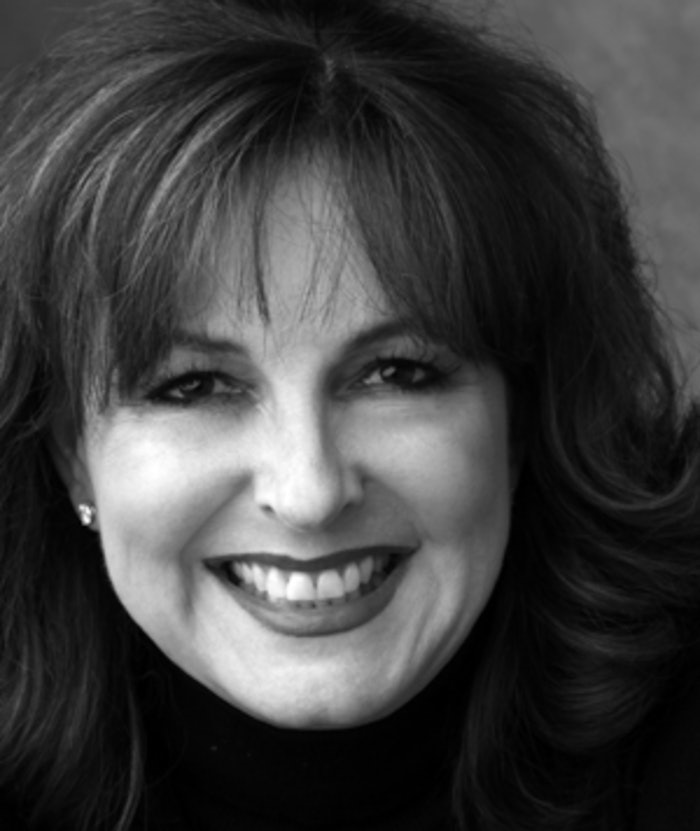 This month Steve interviews Karen Gordon. Karen is the owner of J. Gordon Designs and Karen Gordon Hair Loss Solutions. She has been a licensed cosmetologist for 40 years and is a Hair Color Specialist and Certified Trichologist, WTS.  She is the current president of Cosmetologists Chicago – the industry association that manages America's Beauty Show, a member of the American Hair Loss Council, and serves on the Board of Directors of Intercoiffure America/Canada.  Karen has a Master's Degree in Applied Business from DePaul University.  We asked her to comment on hair loss and hair health related to technology.
S:  Karen, how has the pandemic affected the hair loss category?
K: Hair loss was a quickly growing category before COVID and interest in hair loss solutions has accelerated dramatically over the past year.  We all want to look our best, and since we started using Zoom we're a lot more aware how we look to others. Interestingly, but perhaps not surprising, there's also been a big increase in plastic surgery.  Also, when we leave the house, our hair stands out more than ever wearing a facemask.  
There's also the health issue – COVID has made health and wellness top of mind for almost everyone – and the health of your hair is related to, and sometimes a reflection of, overall wellness.  Things such as stress levels, thyroid problems, and the condition of your scalp can contribute to problems.  I don't have a lot of information on this yet but I've heard reports of people with COVID losing hair.  So, putting these all together, it's not surprising that hair loss is so top of mind.
S:  Do your clients see hair loss as just hair loss, or related to larger health and wellness issues?
K: For most of them it starts as a cosmetic issue, but as I consult with them, learn more about, and discuss their personal situation, it becomes clear to them that this ties into their overall health and wellness.  This includes their medical history, their lifestyle, what they do to their hair, and the products they use.  It's actually comforting to them to understand that this is a larger health and wellness issue, because they realize that they do have some control over the condition of their hair.  
S:  This column focuses on technology – what role does technology play in hair loss?
K: As a colorist, I look at hair color as a mixture of art and science.  And you need both to get a great result.  Unlike hair color, hair loss is primarily about science.  It's amazing how much we've learned over the past few years and the range of treatments we now have.  But all are based on having accurate information.  That includes their personal story and medical history, but also includes capturing data on the health of their scalp and their hair.  
Fortunately, we now have analytical tools, called scopes, which can be connected to your phone or your computer and collect data.  This data can be fed into software to create a record of your client's progress related to their treatment program.  Looking at and touching their hair is valuable, but scopes offer a level of information and accuracy on the state of their hair that changes the game and lets us offer the most appropriate solutions.  I've used and collected scopes for years – I really love how they have revolutionized what I do.  
There's a lot we've learned recently and there are many different treatments we can offer.  The key is that with technology we now have tools to really customize their program depending on our client's individual situation and how they respond to treatment.
S:  How does your hair loss consulting relate to your regular salon business?
K: My hair loss consulting business is national (I was regularly travelling to New York, among other cities, to work with clients) and my Chicago salon is local.  But, there are a huge number of women – especially women who have medical issues, have just had children, or are older and who are unhappy with the health of their hair but just don't know who to talk to.  Their stylist should be that person.  In my own salon, understanding hair loss has allowed me to support my clients in a deeper and much more meaningful way.  When you give them great color they are happy but when you save their hair you have a client for life.  Plus, clients who are happy with the condition of their hair are much more likely to take advantage of your other services.
I've also tried to share what I've learned with as many other stylists and owners as possible through the organizations I'm involved with, presentations at industry events, Zoom, social media and the personal connections I've made.  The past year has disrupted so many things, but it goes without saying that hair loss is a special opportunity to come out stronger by creating stronger bonds with our clients and growing our businesses.
S:  What new technology do you expect to see, and what new technology would you like to see?
K: With all the interest in health and wellness, there's a huge opportunity for the stylist to play a larger role supporting our clients.  In addition to hair health, we also check for melanomas and domestic abuse and through the pandemic we've been checking temperatures.  Technology has created watches that measure heart activity and oxygen levels, and will continue to create new opportunities to provide more support.  
Specific to hair loss, I would like to see an electronic device that quickly, easily and accurately measures the denier of a single strand of hair or a bundle of hairs.  I keep thinking there must be a device for measuring threads, such as silk, but haven't yet seen one.   It would also be interesting to see a thermal imaging device specifically for the scalp that detects what's going on below the surface, such as inflammation, poor circulation, and toxic build up, and which can help detect underlying diseases.  Thermography is already being used for the body, but not specifically for the scalp.