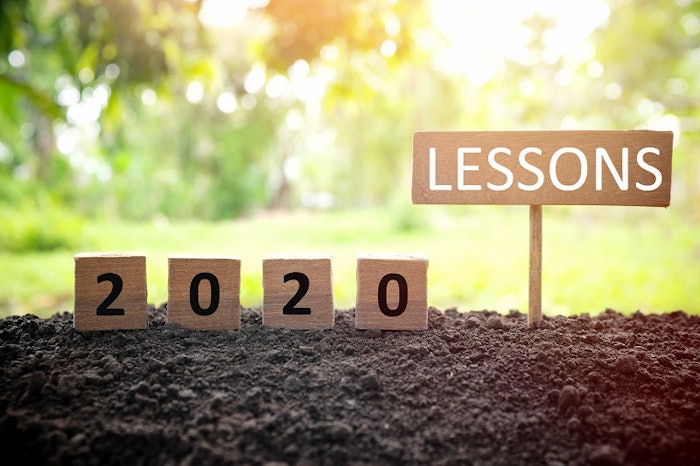 "The reality is that you work with sharp instruments, you use chemicals and dyes that are applied directly to the skin and hair, and you use appliances that generate high levels of heat."
If you took the worst periods from every decade in the previous century and unleashed them all in one year – that was 2020.
And sadly, remnants of 2020 have spilled over into 2021; peppering us with reminders of what used to be as we search for our new normal.
However, we should take heart in the realization that we have courageously endured one of the worst periods in human history – and we are now better prepared to face any challenge.
And part of that preparation includes securing adequate levels of insurance coverage to help deal with whatever lies ahead.
Here are some of the most common types of policies you should consider:
Professional Liability Insurance
Professional Liability Insurance protects you against claims from your customers. 
The reality is that you work with sharp instruments, you use chemicals and dyes that are applied directly to the skin and hair, and you use appliances that generate high levels of heat.
Even the most talented and careful operators can unintentionally injure or harm a customer – leading to a potential claim.
Consider all the services that you offer and that fact that each requires you to come in direct and close contact with your customers. Professional Liability Coverage is a must for your business.
General Liability Insurance
General Liability Insurance is separate and different from Professional Liability Insurance. General Liability Insurance helps to cover bodily injury claims, such as someone being injured at your place of business due to a slip, trip or fall.
Beauty salons rely on steady foot traffic. And those feet are entering your salon directly from the dirty, grimy outside world. Whatever is clinging to their footwear will find a way onto your floor. Add to that the fact that your business uses water, shampoo, conditioner and other products that could contribute to creating a potentially slippery and hazardous environment.
General Liability Insurance also helps to cover Reputation Harm, Advertising Injury, Copyright Infringement, Employee Dishonesty, Theft of Money and Securities and Legal Defense.
Commercial Property Insurance
Commercial Property Insurance covers your place of business and the tools, instruments and equipment you use as well as salon furnishings and furniture.
While your customers are probably not aware of the great investment you have made in the tools of your profession – you know full well the high replacement cost of every item in your business.
Business Income Insurance
This insurance helps to replace income lost if you cannot operate your business due to property damage from a fire, flood, etc.
And often the source of the damage may not be your fault at all. But rather emanating from one of the businesses attached to or near your business.  
Take a good look around at the types of businesses near you and the overall condition of their buildings. This examination will probably motivate you to secure Business Income Insurance promptly.
Flood Insurance
Flood Insurance is typically not included with your standard insurance policy. You need to confirm with your agent that you do in fact have flood insurance – and the level of coverage.
There are many causes for flood such as rain, melted snow, drainage malfunctions, inadequate dams and tropical storms.
The National Flood Insurance Program offers an easy and inexpensive way to protect your business, and it can provide you with detailed information regarding flooding in your area. 
Also, be sure to ask your agent if you are in a flood plain and to get you a quote for this type of insurance.
Earthquake Insurance
Earthquake Insurance will help cover your business in the event of an earthquake causing damage or destroying the covered property. 
Most business (and homeowner) insurance policies do not cover earthquake losses. Earthquake insurance policies often have high deductibles and the rates are location dependent. For example, if you live in California, you can expect your rates to be higher than a salon owner in Illinois. 
Employers Practice Liability Insurance (EPLI)
Have you ever thought, what would happen if my employee sues me for wrongful termination? EPLI is designed to protect your business from such losses.  
In fact, experts agree that because these types of claims are becoming so common, that every business needs EPLI coverage.  
The incidence of EPLI claims increases during tough economic times and there is greater risk for lawsuits from current, former, and/or potential employees whom feel they have been treated unfairly.   
Workers' Compensation
If you have one or more employees, you need to have Workers' Compensation coverage. Workers' Compensation is a state-mandated insurance program providing compensation to employees who suffer a job-related injury and or illness. 
Workers' Compensation is designed to ensure that employees who are injured or disabled on the job are compensated fairly, negating the need for related lawsuits. 
It also provides benefits for dependents of workers killed by work-related accidents or illness. One unique aspect of Workers' Compensation is that an employee with a work-related illness or injury can usually get Workers' Compensation benefits regardless of who is at fault. Please contact your insurance agent to review your policies and coverages. If you have any questions please contact me directly: jennyb@uiprograms.com