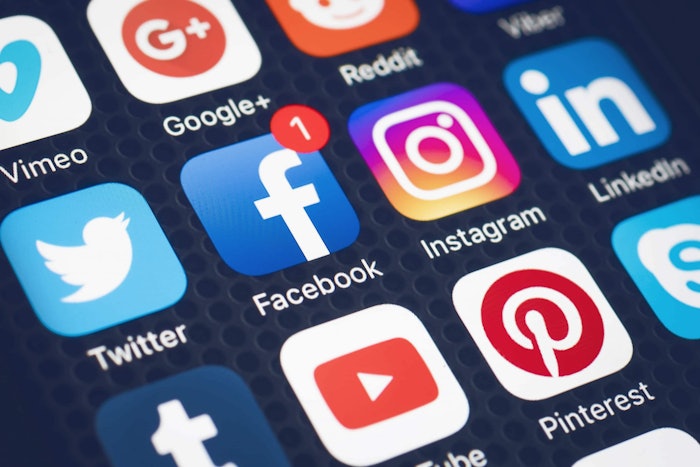 "Involve your team. Provide guides and direction, but use a team approach. Encourage your staff to share company posts and hashtags, to help expand the reach." 
Everything you publish has the potential to attract people or push them away. Every social media post, blog article, flyer, advertisement or any other tool you use. 
Whether you mean to or not, you're recruiting with social media. You're recruiting clients and team members, so make sure you're attracting the people you want.
Although we don't have time and space to discuss the nuances of each communications channel here, we can at least ponder the different ways we can use them to recruit people that we want onboard and in our business. 
You don't have to create a lot of work for yourself. But give it enough thought to do it right. It's also important to recruit in a way that doesn't interfere with, but supports, your branding efforts. 
Here are ten simple tips to help you along the way:
Consistently promote your culture. Show exactly who you are, that way people know exactly what to expect when they walk through your doors. If you're an edgy salon, use edgy pics. If you focus time and energy on nonprofit causes, spotlight them and draw attention to them.

Use employee spotlights. By spotlighting your current team, others will see that they're valued and will want to join. Everyone wants to join a team of winners, show your team. Showing how much we value our current employees is also great for team-building. Employee spotlights are also great ways to let your guests meet and connect with your team. They can celebrate milestones and achievements, this promotes an atmosphere of family and fun. 

Be responsive. Online applicants are just like other social media users, they expect quick responses. Don't allow hundreds of applicants to sit in your inbox without a reply, that creates a negative image of your business that will be shared with others. Make sure you respond to your guests' reactions. Everyone likes to be acknowledged. 

Watch your competitors. Never copy your friends and foes, but it's always good to know what else is happening in the competitive world of recruiting. 

Create new channels if needed. Although I don't recommend chasing all the social media shiny objects, it's possible you may be missing an opportunity.  LinkedIn, for example, can be very useful for recruiting, and it's often overlooked in our industry. 

Participate in online conversations. There's a lot of clutter online, but you can push through and be seen. Watch hashtags and conversations that apply to you. Use hashtags when appropriate. Don't be afraid to strike up a conversation online, and certainly take the time to interact with those that reach out to you directly.

Involve your team. Provide guides and direction, but use a team approach. Encourage your staff to share company posts and hashtags, to help expand the reach. Depending upon the skillset of your team, you can even promote 'social media takeover' days where one of the employees makes the posts and shows life from their point of view for a day or week.

Learn about your candidates and filter out some of the wrong fits. Look at their profiles online and make sure they are someone that would represent you as you'd like. 

Promote posts and pay for placements as needed, but watch your budget and save money. 

Create a simple strategy to keep you on track. Don't overcomplicate things, but be certain to outline a few key tasks and milestones so that you can guarantee the best possible results. Along the way, look at what is (and isn't) working so that you can make adjustments as needed.  
When it comes down to it, many people can only be reached online, so make sure the message they see is the right one. Our business is already online…so it only makes sense to take an organized approach to recruiting and team building.
Zane Hagy is the owner of z11 communications, a marketing and public relations firm that has clients across many industries, with a heavy focus on the beauty industry. His marketing and public relations philosophy is simply to be a black sheep, stand out, and stay ahead of the curve. He is an avid runner, with more than 85 marathons behind him, and serves on several nonprofit boards. Current clients include Intercoiffure America Canada as well as the salons and barbershops owned by the President and immediate Past-President of Intercoiffure America Canada. Zane can be reached at zane.hagy@z11communications.com or 865-384-8564.