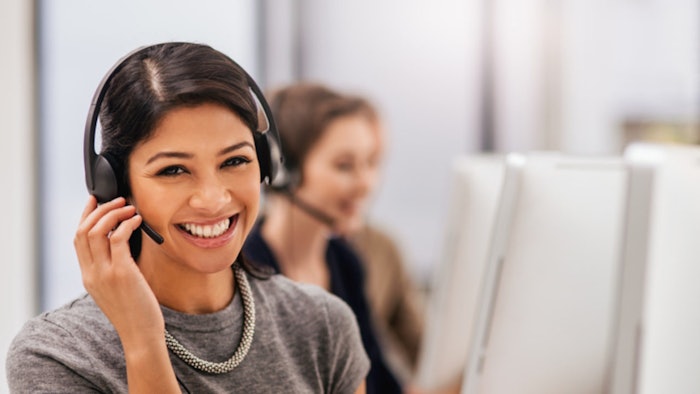 "Being a salon owner in a salon suites model has its advantages. When it comes to adding revenue to your bottom line, you have a variety of options that you can choose from and implement immediately." 
The holidays are here, and the new year is approaching. Many factors of our beauty and barbering industry have changed, but one element that remains constant and #1 is – customer service. It sounds almost too simple; however, it is the main deciding factor for many clients wanting to do business with you. People remember how you made them feel. Did they feel like you cared about them? Did they feel supported? or Did you make it about yourself? When the intention is to take care of your client for every part of their experience, you will find yourself a loyal, buying, raving fan client. 
Being a salon owner in a salon suites model has its advantages. When it comes to adding revenue to your bottom line, you have a variety of options that you can choose from and implement immediately. However, before you begin to learn what works for your business, your mindset will mirror how you relate to your clients. What do I mean by this? If you project desperation or fear, this will not attract clients no matter how good your offer is. So, how do you get clients to book and spend more money with you? It takes confidence, care, commitment, and consistency. 
Here are some examples of what works:
Consultation

–

Confidence

is vital here. Your existing clients and new clients are looking to you as a professional that will take care of their beauty, wellness, and personal care needs in the safest manner possible. It is up to you to inspire them with excitement to visit you in your suite! 4 out of 10 clients will book just from your confidence and 4 more out of those 10 will book by you proving to them how you will care for them. Show them details of what you recommend for their best outcome. Photos, videos, and any supporting products that will get them feeling that you are committed to them and their results. 
Mini or Express Services Add-on

–

Care

is how you can determine what kind of add-on mini or express services you could offer your clients for generating an extra flow of revenue for your salon suite or shop. What is the most popular concern your clients are expressing? 
Fear of going in the salon or spa? Limited funds? Or simply, no reason to look good?
Times are delicate these days during the pandemic. Caring for your clients to ensure their safety is a priority. For example, go above and beyond the standard regulations by scheduling exclusive times for more compromised clients, suiting up with disposable aprons, capes and plastic wrap all touchable services. Offer under 30 minutes, mini services like hair coloring the hairline and visible parts with an additive to speed up the processing time or dry cutting some face framing layers. Your commitment to making sure your client looks and feels their best while caring about the situation will boost their self-esteem and require more frequent visits to your suite and consistency with these mini services. 
Retail Recommendations

–

Commitment

to continuing to support your client's results at home and with ease until they return to you again. When you shift your perspective on seeing the "retail sale" as a recommendation, you can easily and confidently generate more revenue to the service ticket. Make sure to have enough stock of products that you are recommending. You do not want your client leaving without everything you mentioned. If you find yourself without your product to send to them, make a sample for them. If that's not possible, many distributors have a drop-ship option to help you order at the salon suite or shop and send the product directly to your client's home while you get a commission bonus for the sale. 
Cross Promoting / Referral Bonus – Consistency

in making connections with your neighboring suite renters and clients can dramatically help in generating added revenue. Growing your client base should never end.  Collaborating with your suite neighbors and asking clients to help you grow with referrals is a classic, but here is the twist. Instead of having a general "bonus" for the referrals sent, ask your fellow suite renter and client what is on their wish list? A high-ticket appliance or service? A series of services at a major value? Calculate the value and be specific about what you are looking for. It could be a win-win!
Be confident in knowing that you are going to succeed in generating added revenue to your suite business by caring about what your clients need from you and focusing on your professional expertise to deliver the best. Your commitment to better serving your clients will bring trust and loyalty. Consistent action in spreading the word will bring abundance and a prosperous new year. Looking forward to a bright and healthy 2021 for everyone!
Rosey Ibarra, is a celebrity stylist, American Board Certified Haircolorist, multiple salon owner, CA realtor, and the CEO/Founder of Social Salon Suites in Glendale, CA. As a salon industry veteran and business entrepreneur for over 28 years, Rosey is a strong advocate and passionate spokesperson on behalf of her peers. Inspired by her own profitable experience as a salon suites business leader, Rosey is dedicated to sharing her path to success to help others through education and advocacy. Her newest entrepreneurial endeavor, The Rosey Ibarra Co., is her direct way of guiding and reaching out to salon owners and stylists to 'level up' from business status quo to 'find their own suite spot of salon owner success'. You can reach Rosey at Rosey@SocialSalonSuites.com.