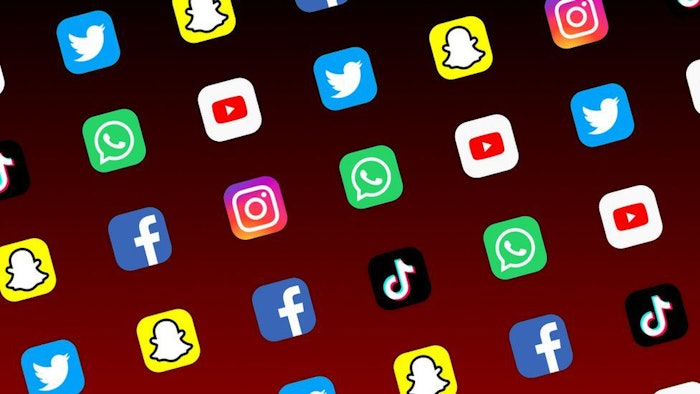 "This is a numbers game, but it is not just about quantity. It is about quality. You are looking for your golden
nugget clients. The more people see you and your company, the better your chances of attracting your ideal clients."
Ever wonder why your social media marketing is not bringing in the results you were expecting? How about why your salon suite neighbor who just opened her business has more followers and clients while you cannot seem to grow your network and struggle getting new clients in your suite after being open for 4 years? Let us venture into branding, marketing you and your company!
Your Professional Brand
● Keep it professional – Your image, the quality of your content, and your choice of photos will be interpreted by the public based on these factors. For example: Imagine an esthetician who specializes in waxing in a spa like environment and their main profile
The Stylist News – Salon Suites Insider photo is a provocative photo at a bar. Does this seem like a professional profile or a personal profile? How about the content and images featuring their specialty of bikini waxing by showing their client's hair stuck to a used strip of muslin and wax along after a bikini wax. I am going to guess you are already grossed out. People in general do not like to see the cut hair on the floor from a haircut and they especially do not want to see private hair stuck to wax.
● Does your brand speak to your target market? – What impression do you want your current and new clients to have of you? Many times, we forget that we are a walking billboard of our professional brand. You need to walk-the-walk and talk-the-talk. If you specialize in long, luxurious, and blonde extensions but you have a spiky, green pixie haircut, more than likely a new customer will get confused and form an opinion that keeps them from booking extensions. Is this opinion truth? Maybe not. However, the perceived value of expertise of the service you specialize in may be diminished because it does not match their perception.
● Keep it authentic – Clients can sense when they are being sold to or even lied to. The number one reason why clients stay loyal to their salon professional and keep buying is
The Stylist News – Salon Suites Insider because they trust them. Being authentic with integrity attracts brand loyalty that is sustainable and ever growing. Your Company Brand
● Establish a culture – What do you want your audience to feel and know about you and your company without you having to be there? Creating a company culture is the heartbeat of your company brand. All senses are triggered to anchor the feeling the client gets from visiting your website, your social media pages, your messages, your client's testimonials, etc.
● Continuity echoes stability – Clients feel safe when the flow of creativity and quality is cohesive. For instance, people repeatedly visit their favorite restaurant or a favorite store because they can count on having the same exciting experience that made them want to come back and buy some more. Isn't that retention what we ultimately want?
● Be innovative – Are you an order taker or a professional who recommends multiple new and exciting techniques to give their client what they want? To be innovative, you need to think outside of the box. Granted, being this creative can be challenging for many. Feelings of change and the unknown can make people nervous that it may not work. This feeling of fear can also paralyze some
The Stylist News – Salon Suites Insider professionals from stepping outside of their comfort zone to try a new product line, a new method to communicate to their clients like doing live videos instead of posting monotonous photos of their client's hair. Letting your company get stale is a sure way to lose your edge and clientele.
Social Media Marketing for Both
● Establish your systems – Time management and planning is vital to staying consistent with your social media marketing efforts. The multiple roles that salon suite owners play throughout the day is not for the lazy. Consistency is the name of the game. Block some focused planning time in your day. Try to keep it on the same days at about the same time each day too. This will help create a routine or habit. Map out your strategy on what you want to feature. Take your audience through a journey that is captivating and entertaining.
● Expand your network – When prospecting for new clients, it is always better to cast multiple nets in different social media platforms as well as private groups. This is a numbers game, but it is not just about quantity. It is about quality. You are looking for your golden nugget clients. The more people see you and your company, the better your chances of attracting your ideal clients.
The Stylist News – Salon Suites Insider Here is a great example: One amazing, authentic, and inviting hair stylist post in a local city private group of over 74,000 members can yield you 354 likes, 145 comments and 31 new clients in just 3 weeks! That is a 9% closing ratio from the likes and over 21% closing ratio from the engagements of comments equating to over $7,200. This result was off just one post! Remember… nothing ventured, nothing gained. Get clarity, be brave and have fun!! Rosey Ibarra, is a celebrity stylist, American Board Certified Haircolorist, multiple salon owner, CA realtor, and the CEO/Founder of Social Salon Suites in Glendale, CA. As a salon industry veteran and business entrepreneur for over 28 years, Rosey is a strong advocate and passionate spokesperson on behalf of her peers. Inspired by her own profitable experience as a salon suites business leader, Rosey is dedicated to sharing her path to success to help others through education and advocacy. Her newest entrepreneurial endeavor, The Rosey Ibarra Co., is her direct way of guiding and reaching out to salon owners and stylists to 'level up' from business status quo to 'find their own suite spot of salon owner success'. You can reach Rosey at Rosey@SocialSalonSuites.com.