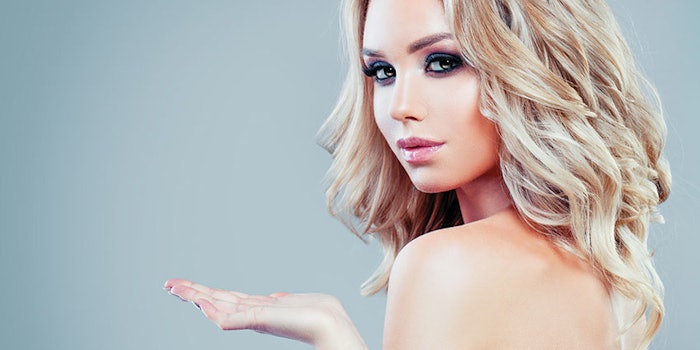 By Nikola Cline (@brandettes)
As we look ahead toward the fall season (and the busy holiday season that'll follow), there's no better time to craft a plan that boosts traffic to the salon. Local marketing programs are essential to the health and growth of a small business, yet we're often so busy that our pre-planning efforts fall to the wayside. And while social media must be part of the mix, here, we're going to explore additional opportunities that build your brand, your portfolio of guests and, ultimately, your revenue.
1. Know Your Audience. 
A key mistake that many brands or businesses make is thinking that "anyone" is their perfect guest. Understanding your ideal customer gives you the best leverage to focus your marketing as a small business. What's your guest looking for? What motivates them to choose the salon they frequent? What do they expect out of their salon experience? Understanding your audience will help you craft messaging and programs that resonate and aid in attracting the right guests to your chair.
2. Emphasize Your Uniqueness.
 If there's no difference between you and your competition, there's no reason for a new guest to try your salon. What sets your salon apart is called your "value proposition," and it's what attracts people, builds loyalty and creates major buzz. What do you do better than any other salon? Communicate this point of difference everywhere, from inside your four salon walls to your website, social media, advertising and beyond.
3. Tap into the Power of Existing Guests. 
A study by Bain & Company found that it costs, on average, five times more to acquire a new customer than to keep an existing one. It's a great piece of data to motivate a solid marketing plan for expanding your reach with your current guests. They've already made a purchase and know, like and trust you or your salon. How can you boost their average ticket with additional services, products or cross-sales opportunities? Additionally, tap into your clients' word of mouth as a powerful (and free) promotional tool. Incentivize your guests to leave reviews online, give testimonials and tell their friends about you.
4. Create or Level Up Your Website. 
Having a professional-looking, mobile-friendly website is one of the most important assets you will create for your small business. This is where you will highlight your salon's value proposition, what you offer, your location, and how a potential customer can get in touch with you. It's a channel you will always own, and it has the capability of generating organic traffic in addition to being a place to send traffic from advertising and other marketing initiatives. Turn it into a 24/7 "influencer" by understanding how to use relevant content to convert traffic into potential new guests.
5. Maximize Email Marketing. 
Mastering incoming website traffic doesn't necessarily mean those potential customers are ready to book yet. Email marketing can be an important communication tool. According to Hubspot, 73 percent of millennials prefer communications from businesses to come via email. Once you have an email marketing provider like Active Campaign or Mailchimp up and running, experiment with emailing newsletters, promotions and other updates to your list to keep your salon top of mind.
6. Engage on Social Media. 
Social media might seem like it's just a fun platform for people to socialize and connect, but it can be a powerful business tool. Social media can help you increase your influence, improve your search engine rankings and engage with potential customers. It's also a great place to showcase your work (don't forget about Pinterest!), highlight your team and promote the salon.
7. Invest in Ads. 
Consider investing in Google and/or social media ads. If you're the blonding experts in your community, you have an opportunity to boost awareness of your talents with targeted ads that attract guests looking for highlights or color services. Remember that those scrolling on social media have less buying intent versus those searching via Google. With highly targeted ads and enough impressions, you have the potential to significantly boost traffic.
For all the salon marketing tips, check out Beauty Launchpad's August digital magazine.