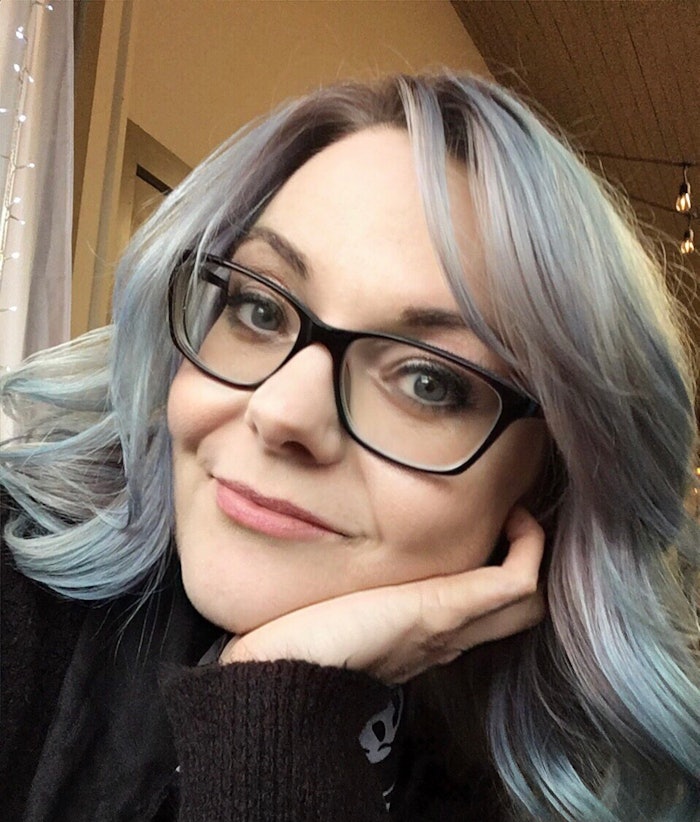 Bridget House has been a stylist since 1991 and has enjoyed every incarnation of the hair industry: from mullets and perms, to vibrant fashion color, hair painting, and back again to mullets and perms. She believes that every stylist in every salon has something valuable to teach all of us. She is a salon owner and one of the founding member of the Goonies, an educational troupe formed in 2015 that focuses on education in all aspects of the hair industry. 
"One of the things we pride ourselves on is the sheer amount and wild variety of knowledge that we present at our events," House says. "
While all of the skills we highlight at the classes are immediately marketable, our real goal it to build a sense of community amongst stylists and plant the seeds of self-confidence to help them manifest their goals." 
Learning, expanding her knowledge, and getting 'uncomfortable' keeps her on her toes and her love of this industry fresh.