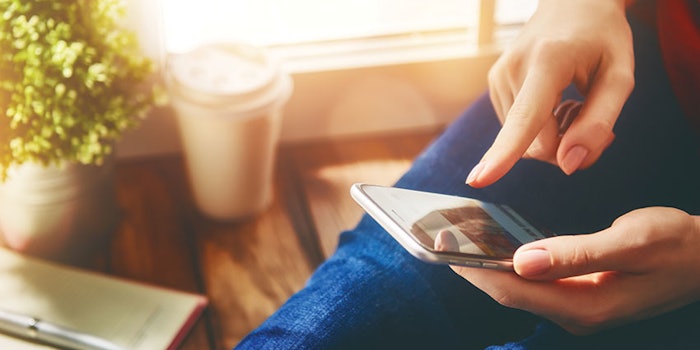 Sure, Instagram and Facebook are great for showing off your salon's work, but they can't quite deliver on the same eye-catching content that Pinterest offers. In the visual beauty industry, photos are what sell your services and inspire audiences to take action. It's easy to get started on Pinterest and create a striking page. Keep reading for 10 tips on how you can utilize Pinterest to show off your work and drive traffic to your studio—all while saving tons of time and money.
[1] Get Set Up. Pinterest knows the marketing power it yields, which is why it allows users to create accounts specifically for businesses. To sign up, all you have to do is log into your personal Pinterest account, click the down arrow in the top-right corner to open your menu, tap "Add a free business account," and get started! From there, you can choose to link it to a personal profile you already have set up or use your salon's email address. Then, you'll claim your salon's website and other social media accounts so your business name and photo are on every Pin that contains your content (even if someone else shares it!). Now, it's time to start Pinning.
[2] Brand Your Boards. We all know that a consistent and cohesive brand is crucial for businesses. Your Pinterest profile and boards are no different! Ensure they're branded properly with your own photography, logo and branded graphics. For other Pins you share, make sure they are aligned with your brand's overall look and feel. If your brand is all about bright colors and modern cuts, focus on pinning cuts that communicate that vibe. You should also break all your Pins down by "board"—a feature that allows you to save different types of content to different "files." You can get creative with your boards' branding! Showcase your salon's culture, specific services, tutorials and anything else that's relevant to your business. Another pro tip? You can even create multiple boards for different audiences (i.e. natural hair textures, kid-friendly cuts, the ultimate cool blondes) and serve up some Pins just for them.
[3] Highlight Original Content. A common misconception about Pinterest is that it's just sharing other people's content. But that's definitely not the case. You can create an unlimited number of Pins that highlight your own original content, like:
Photos
Blogs
Videos and Tutorials
Promotions and Sales
Giveaways
Events
Website Content
...and much more!
Another nifty feature? Pinterest Business will help keep tabs on which Pins are scoring the most engagement. If you want to boost even more, you can quickly turn an organic Pin into an ad to extend your reach.
[4] Repin Inspirational (and Relevant) Content. If you don't have a ton of original content to start with, that's alright! The beauty of Pinterest is that you can still share (or repin) content that's inspirational and relevant to your services and specialties. For example, if blonde hair is one of your strengths, repin content that showcases different styles, tones and trends that inspire you—which will eventually inspire your customers.
[5] Find the Right Social Media Guru. As a salon professional, you take great pride in the work you do, and that should come through on your Pinterest profile. Most often, that starts with finding the right person who can translate that passion into Pins. Perhaps that person is you, or maybe you need to connect with the right resource to provide support. Find the right team member(s) or social media expert who can dedicate the time and energy to craft new ideas and curate content regularly. Due to the visual nature of Pinterest, having a graphic designer who can help brand your salon's photos and content into the appropriate sizes and eye-catching designs is ideal.
[6] Create a Regular Pinning Schedule. That same social media expert can also help create a consistent Pinning schedule—much like you would a posting schedule for your other social profiles. To make upkeep easier and less time-consuming, consider leveraging a scheduling tool. Something like Tailwind can help make posting and pinning so much easier for your team while giving you helpful analytics to continue learning and perfecting your Pinterest craft. Bonus: The low monthly fee is about the cost of two lattes.
[7] Arm Yourself with Helpful Tools. Can't afford a designer right now? That's OK, too. Free or affordable tools like PicMonkey and Canva can be used when posting your original content. Remember, your Pins don't always have to be pictures; they can be graphics, too! Both of these platforms have a wide selection of templates that you can customize to create amazing Pinterest graphics without worrying about your lack of design skills.
[8] Embrace the Seasons. Salons have such an exciting opportunity to take advantage of seasonal content on Pinterest. Various hair trends, nail trends, color trends—you can create different boards for each to attract those specific audiences. The best part? You don't have to create a new board each time; you can continually update your designated seasonal boards to keep up with the latest trends or reshare your most relevant Pins from the past.
[9] Target the Right Audiences. What are your specialties? What kind of services do you want to promote or sell? With Pinterest, you can cater to the exact audiences you want to draw in. If you have multiple groups you want to market to, no problem! Create different boards for different audiences to show your salon's range and depth. Do you work with a lot of textured hair? Make a board of curly hair content. Want to push more retail? Create a board with tutorials. Anything and everything you want to market can be curated and beautifully organized for all types of audiences, helping them find the content they need when they need it.
[10] Use the Search Bar to the Fullest. Using the Pinterest search bar, you can find common search phrases for similar content to what you want to Pin/promote. For example, let's say you specialize in blondes. When you search for "blonde hairstyles" on Pinterest, there are other similar keywords that pop up like "blonde hairstyles medium length," "blonde hairstyles with bangs," etc. These are big cues that you can take to: 1) Create a caption using the best keyword phrases, and 2) Identify content ideas. If that "blonde hairstyle" Pin you were about to upload includes bangs, make sure to include the new keyword, "blonde hairstyles with bangs," in your caption.