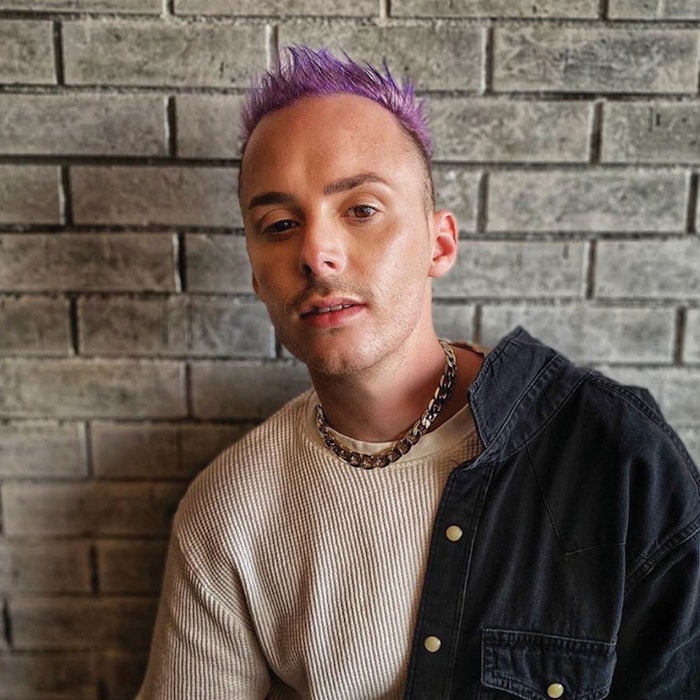 —AS TOLD TO ALYSON OSTERMAN-KERR
1 1920s
This decade was defined by rebellion, and I appreciate the cultural shift from restrictions in hair and fashion to an embrace of more "wild" beauty and style statements. I'm currently seeing trends from back then reemerging today.
2 Giraffes
For me personally, giraffes represent two things. The first is authenticity. No two giraffes have the same pattern—each is one of a kind. This signifies the individuality that I strive to celebrate with each guest who sits in my chair. The second is a unique view of the world. Since giraffes are the tallest animal, they see things differently than others do. This attribute is symbolic of my belief that we should always explore life from various, unique perspectives.
3 Contemporary Art
A lot of contemporary art centers on the theme of light versus dark. This echoes the way people operate—we cannot appreciate the light without the dark, and both elements must be present to achieve balance in our lives. Unfortunately, I've seen many people choose to live only in darkness; I used to be that way as well. But now I hope to inspire others to find their light and remember how beautiful life can be.
4 Gender Fluidity
I'm a rebel with a beauty cause! The fact that the term "gender fluidity" is even a thing makes me so happy. I love embracing my freedom with a good red lip, and to be able to wear jeans one day and heels the next.
5 Patterns and Placements
My mission in this industry is to create innovative patterns and placements that support all stylists behind the chair, allowing them to navigate efficient foil techniques to achieve their guest's hair goals. To learn more about this topic download my e-book, Placements Patterns & Potions, via my website, jladner.com.