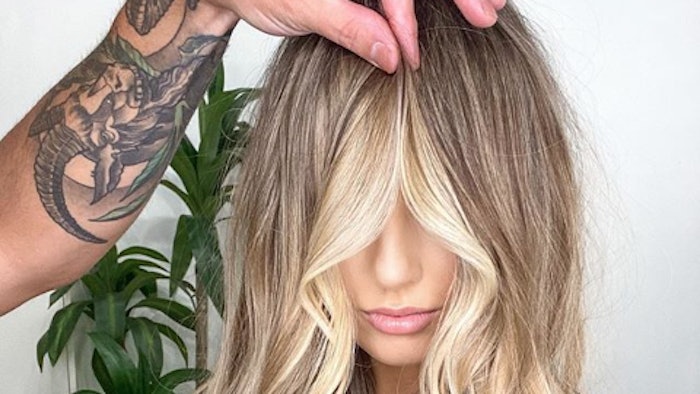 There is something so tantalizing about seeing the perfect summery blonde. And Mickey Colon Jr., Truss Professional international brand ambassador, knows a thing or two about creating the best blonde hues. We've rounded up five of the best and most informative examples of his blonding expertise to educate and inspire you and your guests all summer long. 
1. Banana a-peel
If there's one crucial piece of advice all the best blonde-makers like Colon offer, it's to lift your guest's hair to the color of the inside of a banana peel—that is, very pale yellow. In this video demo, Colon also shares his advice to apply lightener at the shampoo bowl and lift with 30 volume for 10-15 minutes. "This works really well [for] someone that has level 8 and above," he says, adding that if you do this on lower levels, "you might have to tone [the] root" to erase any underlying pigment. 
2. Malibu Barbie
In this final look, Colon has created a drool-worthy money-piece using Truss Professional. 
3. Zig Zag
Here Colon demonstrates how to create dimension through a combo of thick zig-zag highlights and teasy-lights for the face framing highlights. 
4. Popping Pieces
Yet another glorious example of the power of the money piece!
5. #processingporn
Who doesn't like watching the slow foil pull? It's so much fun to see hair lifted to the perfect pale yellow color, courtesy of Truss Professional Air Libre.