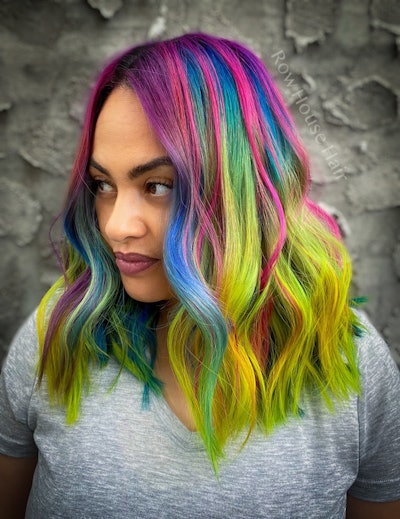 To celebrate Jess Rowland's (@row_house_hair) new position as Artistic Director of Alkali Beauty, as well as welcoming her to our Beauty Launchpad Education Team, we invited her to do an Instagram Live on our page. Rowland prelightened her model Sharon (@shasha_joy) with a soon-to-be-released lightener from Alkali Beauty (more info soon!), and then used Pulp Riot colors to create a vivid neon melt. Interestingly, when lightening, Rowland opted not to lighten all of the model's hair, but rather lifted it strategically. "The color will go over these areas, and this is less damaging to the hair," she explains in the video.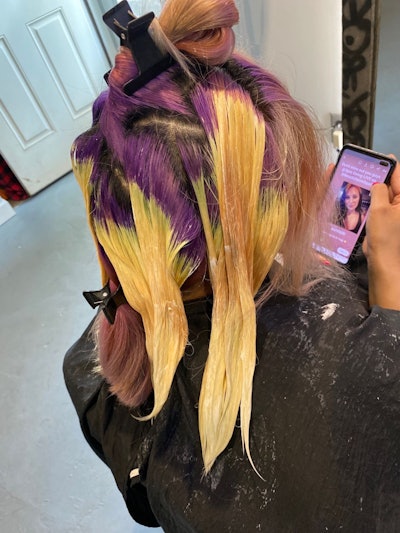 Rowland was asked if she adds anything to her color, and she revealed that she likes to add Alkali Beauty VIP both to the color and to finish the style. "It gives you a softer consistency, it helps the color spread easier and gives a conditioning boost," she says. 
Click on the video to watch more of the transformation and learn even more tips and insight!