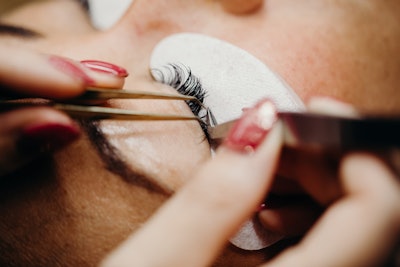 After a year in the making, Nikki Huebner of Endure Beauty announces plans to launch the EndureLash by Endure Beauty Pro Training Academy early next year, offering lash technicians across the U.S. and Canada the opportunity to develop and perfect their lash artistry skills.
"Our goal is to educate lash technicians on how to develop and hone in on their own given artistic skill set, offer them ways to be better business owners, make more money, and become better artists," Huebner promises.
Huebner first came to the lash market over two years ago with her EndureLash Organic Cleansing Cloth, a lash-extension-safe after care tool. She has since grown her business exponentially at the wholesale and retail level. She has also created a well established organic skincare brand called Endure Beauty, which includes back bar spa and salon products and several retail offerings. This past summer, Huebner conceived the EndureLash Pro product line with the launch of EndureLash by Endure Beauty Pro Professional Lash Trays.
As part of the EndureLash by Endure Beauty Pro Training Academy launch, Huebner has carefully curated a team of head-trainers from across the U.S. and Canada, specializing in a unique technique and expertise. These EndureLash Pro trainers have nearly 20 combined years of lashing experience and will offer students hands-on education and training, helping them develop a wide variety of skill sets.
EndureLash by Endure Beauty Pro Training Academy will offer multiple training options to ensure a tailored experience for each individual student lash technician. Course-goers will be able to choose from one-on-one training, group training, online courses and seminars. Academy trainers will also travel to host venues, including salons and spas that would like to offer clients lash extension services, and will conduct on-site training at those locations.
Huebner asserts that the Academy offers students the opportunity to learn diversified application styles and methods. Each EndureLash trainer will host courses in their respective studios where they will offer hands-on instruction on their specialties, while courses will also be held held at the EndureLash by Endure Beauty Pro Training Academy headquarters in Raleigh, North Carolina.
"Every artist alike knows their strengths and weaknesses," Huebner explains. "Bringing together a group of artists that are each extremely different can allow seasoned and new lash artists to experience a niche art from one of our courses or from one of our EndureLash Trainers," she affirms.
As an added perk, courses will also feature special guest educators such as celebrity makeup artists and aestheticians, adding another layer of invaluable and exclusive artistry to its students' repertoire.
"At the EndureLash by Endure Beauty Pro Training Academy, we simply want to teach you how to find your own art, love your own creations, build your lash business and change the lash game together," Huebner says with much excitement.
EndureLash Pro Training Academy will include training on Classic Lash Extensions, Volume Lash Extensions, Duo (Classic/Volume) Lash Extensions, Mega Volume Lash Extensions, as well as guides to Styling and guides on Business Development. Courses will range from $500 - $1,650 depending on course description.
Training courses will be held at partner studios across the U.S. and Canada starting February 2020. Enrollment will be available online at www.endurebeauty.com starting on Tuesday, December 10th.