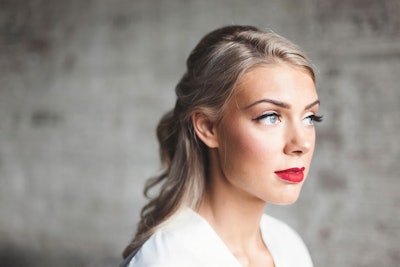 Ever wonder if a career as a lash artist is right for you? Currently, eyelash extensions have the largest profit margin of any service in the beauty industry. Even in small towns without a thriving economy, many dedicated and talented lash artists are managing to pull in six figures per year. However, lashes are not for everyone; there are certain personality types that thrive in the environment and become extremely successful in this industry. Read on to see if lashes might be a career for you.
1. Have you hit a wall in your current career and feel like it's time for a fresh start? Right now, there more consumers than ever before looking for well-educated, skilled professionals who know how to apply lash extensions properly. Unlike other careers in the beauty industry, the market for good lash technicians is not flooded, which means there is far less competition than there is for hair, skin and nail services.
2. Do you enjoy learning new things? Learning to lash is not easy, however doing lashes is. If you're up for investing some time in quality education and you have plenty of friends, family members and coworkers to practice on, you're already halfway there. There are even plenty of fantastic advanced technique classes available, such as American and London Volume by NovaLash, which will allow you to give yourself a raise by charging clients more.
RELATED: Get To Know Raylene Cravens, 2019 NovaLash Lash Artist of the Year
3. Do you find it relaxing or even meditative to do delicate, repetitive tasks? Think: nail art, knitting or covering your favorite things with crystals. If so, you might get a lot of satisfaction from applying extensions to clients' lashes every day.
4. Do you have fairly good hand/eye coordination and patience? Give yourself a test by going to the craft store and buying some small crystals, glue and tweezers. Choose something that you can "bling" out (like a phone case, glass bottle or even shoes) and see how you do. Keep in mind that you might not be great at it the first or even second time you do it, but if you see progress every time—and you enjoy doing it—then lashes might be great for you. People who are good at doing nails, shaping brows and performing microblading services also tend to make great lash artists.
RELATED: NovaLash Announces its 2019 Brand Ambassadors
This field is growing extremely quickly and many of the professionals currently working in it are poorly trained. If lashing sounds like something you're interested in, look for an experienced and reputable company. Do not bargain shop for education. Cheap classes from inexperienced companies might be tempting, but don't fall for it; they're never worth it. Remember, even with the highest quality, most expensive classes, all you need is about ve clients and the cost for your class and kit will be paid for!
– Sophy Merszei, Molecular Biologist, Cosmetic Chemist and President of NovaLash 
[Image: Unsplash]
This story first appeared in the September/ October issue of Eyelash magazine. To receive the magazine, click here to subscribe.