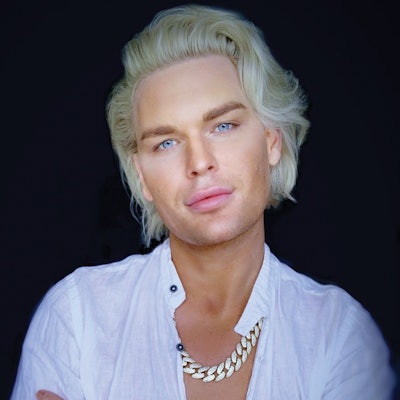 Zach Mesquit crafts paler-than-the-moon hues that glow with beauty. The Wella Professionals North America chief blonding officer taps social media to share his platinum expertise with 257k-plus followers, and here he answers your queries about go-to products and color tricks.
How long do you typically process your clients' roots for? —@bsweet.ta
It depends, but when it comes to bleach, typically 45 to 60 minutes.
When you use the Wella Professionals Koleston Perfect Color 12/0 on yourself, which developer do you use? —@jajike
I always mix it with 40-vol. and lift my Level 7 hair up to this color.
Do you ever get bored doing only blondes? —@theconfidentcolorist
Never! I don't only do blondes, I just don't post everything I do.
What are your top go-to blonde products for both coloring and at-home care? —@judy.coddington
My go-to lightener is Wella Professionals Blondor Multi-Blonde Powder and, as far as at-home care, I'm not too picky as long as it's sulfate-free.
Do you always start in the back of the hair when coloring? Which volume do you start with and do you ever reapply? —@jodidoeshair
I actually always start in the front and I don't reapply volume.
What was your biggest struggle when learning how to lighten hair evenly without breakage? —@salon_e
That low and slow gives the best results when lightening hair. Trying to speed up the process with high developer is a big no-no.
Want your burning question answered? Follow @beautylaunchpad on IG for the next opportunity!
[Image: Courtesy of Zach Mesquit]