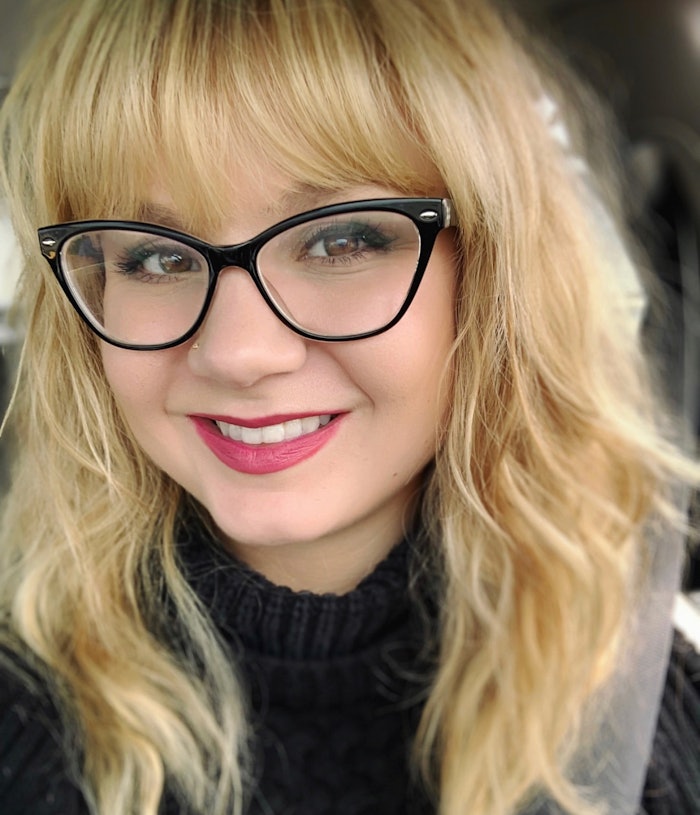 The other day, Haley Garber (@beautybyhaleygarber) posted a throwback picture in her Instagram Stories of a promo post on social media from when she was just starting out. We asked her to share how she found her confidence and went from overlooked to overbooked in five short years. 
It's unreal to me to look back and see that only five years ago I charged $15 for an updo and (obviously) struggled deeply to get anyone in my chair. Every day still requires work, of course, and I have my slow days, but it's very different now. I felt so hopeless and lost then.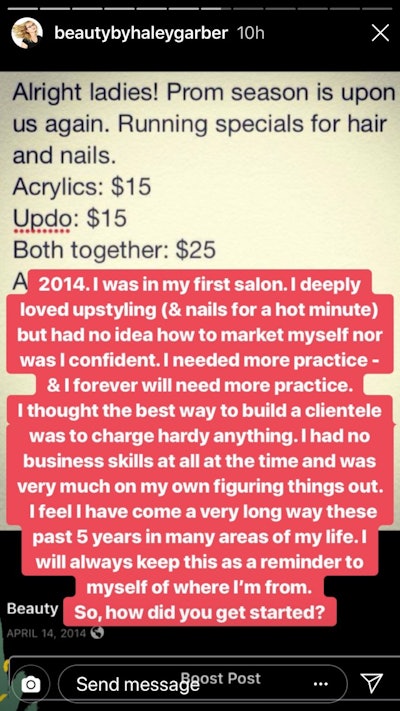 Not long after this post, I was ready to be absolutely done with this industry. I'd decided to give notice at my salon. The day after I went to a bridal expo as a bride and met a woman who offered me a job on a bridal team. I also was really getting into IG at that point (but hadn't made this account yet) and had begun to see all that was out there and how hair was beginning to be a community instead of vicious competition. I saw women supporting other women. 
My husband encouraged me to get back into my niche, to enter competitions (I tend to be competitive by nature, but it's still scary!), supported any decision I made and every class I went to, and has been my soundboard and number one go-to.
The woman who hired me let me work solely doing what I loved—styling. She then asked me to join her at the salon she opened and she helped me transition from commission to booth rent. She encouraged me greatly and now I'm about to open up my own suite and go completely out on my own.
I had family encouragement, both from my side of the family and my husband's. I got a wig and started to practice daily—this really allowed me to build even more confidence in my skills. I learned from everyone around me and began taking classes constantly. Finally, I jumped way out of my comfort zone and messaged Lala (@lalasupdos), offering to assist her at a show. She has been a huge source of encouragement and kindness to me for nearly the past two years that I've known her. This friendship opened up my confidence to reach out more to people and start conversations. 
It truly takes a tribe.