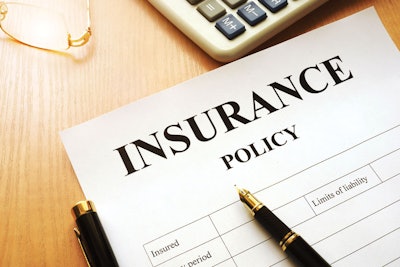 It's no secret that stylists support their clients in countless ways. But pros need protection, too, which is why the smart ones play it safe by purchasing insurance. "Our average claim last year totaled $12,000, which is not a chunk of cash most hairdressers have lying around," informs Gianna Michalsen, content marketing specialist at Elite Beauty Insurance. "Conversely, policies cost between $100 to $300 per year." She identifies five potential situations that would make individual insurance a necessity worth having.
Product Liability: You're shampooing a guest who leaves the salon and later experiences a severe scalp reaction that requires medical care. "Product liability covers litigation around products used during services, assuming the professional followed directions and protocol," Michalsen explains. (Items sold and taken home don't fall under this umbrella.)
RELATED: Readers Choice Awards Winners 2018 - New Launch, Haircare, Styling and Extensions
General Liability: You're cutting tresses that don't get immediately swept up off the floor, resulting in a slip and broken arm. "General liability compensates for any accident that may befall a client while in the stylist's care," says Michalsen.
Professional Liability: While shaving a man's beard you nick his neck. "Mistakes or negligence are safeguarded as long as the pro has a current license and was practicing under state guidelines," Michalsen informs.
Rental Damage: You step out for lunch and forget to unplug the curling iron, which burns a hole in your new counter. Says Michalsen, "Apart from natural disasters, all damage to premises are compensated."
Stolen Equipment: Your expensive new kit goes missing while working off-site at a wedding? File a claim and get reimbursed.
RELATED: Celebrity Colorists Share their Most In-Demand Formulas
Know the difference between policy types.
Occurrence Form: The industry-preferred standard, any claim filed after a policy expires will still be covered so long as the incident took place while the policy was active. In other words: Your policy expired in November, and you didn't renew. Tomorrow, a client files a claim for scalp pain experienced during her color service in October. You're still covered—even though you've been without insurance for a month.
Claims-Made: This policy must be active when the claim is filed. If the policy expires at the end of December and a customer files a claim in January for scalp pain, you won't be covered—even if her color service happened in October while you still had insurance. "Approximately 30 percent of our 2017 claims wouldn't have been paid if we were a claims- made policy group," shares Michalsen.
Business Owner Policy (BOP): An insurance package designed for a small business rather than the individual stylist. Coverage includes larger-scale damage, such as theft, computer fraud, fire, and more.
[Images: Getty Images]