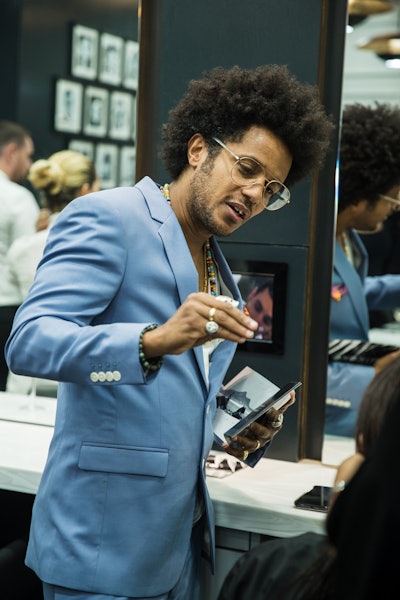 As the temperatures drop, so too can the moisture in the hair. From staying indoors to dryer air wreaking havoc on strands, tender tresses certainly receive a bashing during the winter months. We spoke to RIKOKO founder Richy Kandasamy about how to combat top winter hair culprits.  
How Dry I Am Dry winter air can actually cause the cuticle of the hair strand to slightly lift. As a result, moisture doesn't stay locked into the hair shaft, causing breakage, frizz, static, split ends and color fade. RIKOKO LOCK back-bar treatment seals and smooths the cuticle, locking in color in to keep hair vibrant.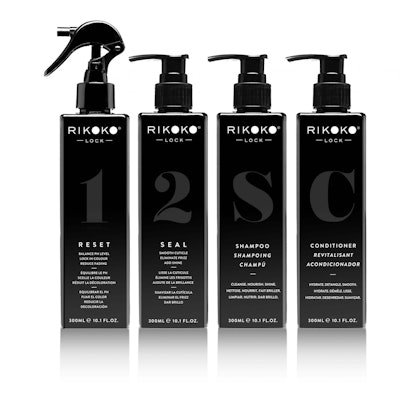 Oil Change With dryer winter air comes fewer natural oils. Thescalp produces natural oils to moisturize and nourish the hair—protect it with a dose of RIKOKO LOCK Shampoo and Conditioner, which not only nourish hair, but also preserve natural oils thanks to key ingredients, including coconut oil, vanilla, cinnamon, hibiscus and wild ginger. 
Wind Power In addition to hair being sapped of moisture during dryer months, winter winds can also cause damage, especially for those with thicker hair types, naturally curly textures and long hair. The PRISM range of lightweight leave-in conditioners are made to seal, heal and protect against while smoothing tangled, knotty hair.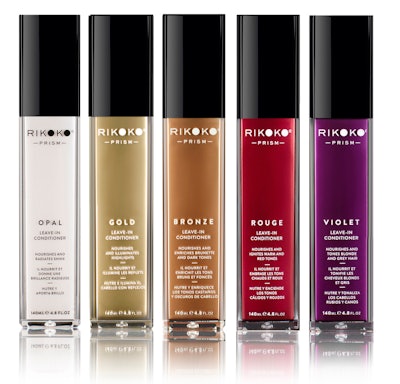 It's Electric Static electricity is a beast in the winter. It's created when two unlike objects rub against each other and the static charge causes hair strands to repel from one another. KOKOBALM multitasking solid coconut oil works like a weightless pomade to control flyways, tame frizz and eliminate static cling.
It's Free! Well, almost. The entire line is free of sulfates, parabens and gluten, and it's vegan and cruelty-free with a distinct global point of view, suitable for all hair types.