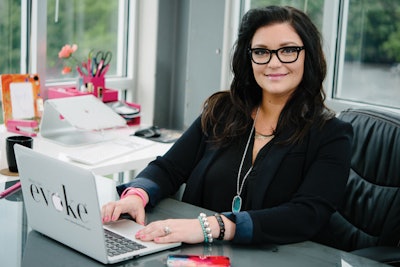 Social media marketing strategist Kelly Ehlers divulges how to use Facebook's newest tools to enhance your salon business.
Facebook is continuously updating and adapting its Page platform to serve local businesses and their customers in the best way possible. With changes happening at a breakneck pace, staying on top of the latest tools may be frustrating and challenging for users and advertisers. Keep in mind that the goal of the ongoing changes to Facebook's Business Pages is to make it easier and more beneficial for customers and businesses to interact and connect with each other. Recently, Facebook unveiled its newest set of updates for local businesses that strive to add value to both the consumer and business experience. Keep an eye on and utilize the following top updates.
RELATED: How to Gain Clients by Implementing a Creative Content Marketing Strategy
1) Convert customers with greater ease. Facebook has always provided a call-to-action button at the top of Business Pages for consumers to complete actions like booking appointments or making purchases. In the past, these buttons have all led to an external landing page of the business's choosing. Now, customers will be able to click on simplified and more prominently featured action buttons, allowing them to book appointments or reservations without leaving the Facebook platform. This means that users will have a lower barrier to entry to complete an action, resulting in more conversions and customers. Salons can also employ this Facebook tool to send clients personalized reminders about scheduled appointments or follow-up notes post-appointments. It's a win-win for everyone involved!
2) Reviews become recommendations. The new Recommendations tool encourages clients to act as brand ambassadors on your business's Facebook Pages. Users can post a review and recommend your business to others by incorporating tags, text and photos to add quality and value. Recommendations must be at least 25 characters long. The new Tags feature acts similarly to hashtags, allowing users to understand what key words and phrases your business is best known for. Tags also make categorizing your page and increasing your searchability easier for Facebook. The one downside: Recommendations open the door for competitors to post false key words and inauthentic reviews. Business owners can combat this by regularly monitoring and reporting any fraudulent, paid-for or spam recommendations directly to Facebook.
3) More visibility for stories. Page Stories present an easy opportunity to engage your audience and share content with them in a more frequent and casual way. Now, users simply need to tap on your Page profile photo to view your full story. Stories seemlessly provide clients with a behind-the-scenes glimpse of your day-to-day activities in the salon, which gives them an ongoing and immersive look at your business.
RELATED: How to Measure Your Salon's Productivity to Make Smart Business Decisions
4) More ways to highlight products and services. Facebook has increased the number of product and service listings you can include. This update ensures that your salon can better share essential information with customers like pricing, full menu of services offered, hours of operation, and additional photos, products and services.
5) Expanded job listings. Over the next few months businesses across the globe will be able to spread the word about job openings at their companies so that salon owners will be able to search for potential new staff members with greater ease.
Optimize Your Audience
Did you know that you can target organic posts to specific segments of your Page's audience based on their interests? Audience Optimization is a great tool that allows you to focus your content on the audience that is most likely to engage with it. All you have to do is enable "Audience Optimization for Posts" in the "General" area of "Settings" on your page to begin targeting your posts. By understanding all of the ongoing updates to Pages, businesses can better manage and take advantage of all that Facebook has to offer. Make sure you're being innovative, transparent, consistent in your messaging, and as targeted as possible when reaching out to current and potential clients via Facebook.
–by Kelly Ehlers (founder and president of Ideas That Evoke)