Today's risk-takers aren't interested in a one-size-fits-all haircut. This exclusive collection from BaBylissPRO shows that with talent and the right tools, you can create truly versatile styles.
For this month's exclusive cover collection, BaBylissPRO VP of marketing, creative and education Luis Alvarez took inspiration from the street—Wall Street, to be exact. Although the cover model sports a quintessential fade—"there's no denying it's the most significant current trend in men's hair," says Alvarez—the featured collection focuses on a different style, one that's longer and more malleable. The looks celebrate what Alvarez dubs "the other guys, the contrarians, the men who zig when others zag." Power Play is inspired by today's new generation of Wall Street players: "They are young, bright and, most of all, aggressive gamblers in work as well as play."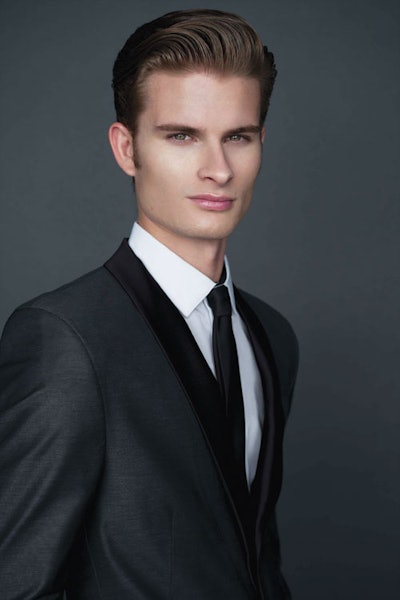 This look, with its tight sides and disconnected top, was created with the new Gold BaBylissPRO 7" Barber Shear and 8" Barber Thinning Shear. "To control longer hair, maintain volume and achieve a wet look, we used Aquage Thickening Spray Gel on dry hair," explains Alvarez, who adds that it's perfect for building a style.
Another pro tip: "The trick to speedy drying time and setting without disturbing the shape you've just combed in? The BaBylissPRO Rapido Blow Dryer and Cup Diffuser," he offers.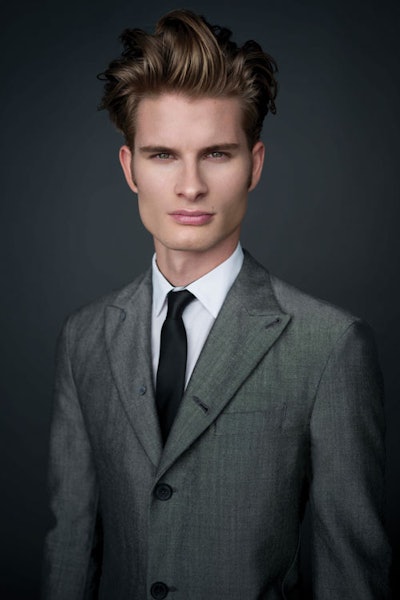 To starch up and fortify fine texture, Aquage Uplifting Foam is perfect. The pinpoint delivery system allows you to focus application in small areas that you can spot dry to achieve exactly the look you want. "After the shape had been set with Upliftng Foam, we used Aquage Transforming Paste Lite to design piecey texture and add grip without collapsing the style," says Alvarez.
RELATED: 11 of the Country's Best Barbershops and Male-Focused Salons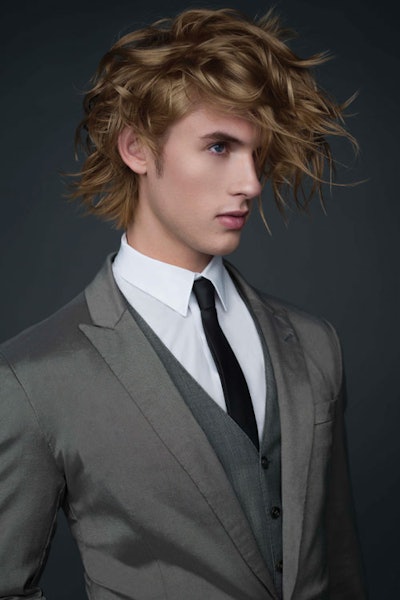 Even natural texture needs a little encouragement to look its best. "That's exactly what A​quage Curl Defining Creme does," laughs Alvarez. "It smoothes and controls just enough to keep strands united." Aquage Detailing Creme was then applied to deliver definition for the perfect texture.
RELATED: Q&A With Barber John Mosley, aka @popular_nobody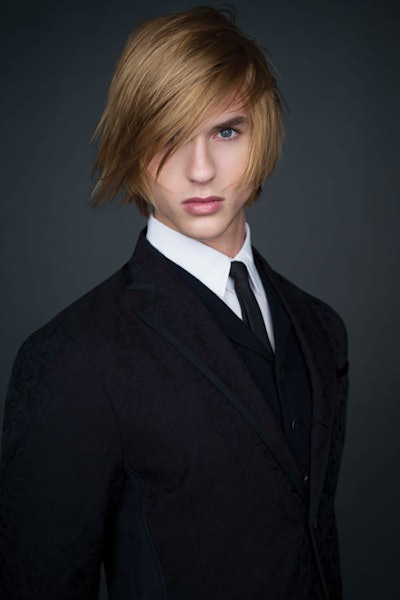 This style was crafted by point-cutting with the new Gold BaBylissPRO 7" Barber Shear and 8" Barber Thinning Shear. "Longer hair should never really be left to its own devices if you want it on point," shares Alvarez. "For this look, we blow-dried and styled with Aquage Sea Extend Silkening Oil Treatment and then straightened using Aquage Beyond Shine and the newest member to our BaBylissPRO Nano Titanium Prima Flat Iron family, the Prima2000, a mini iron that's perfect for short hair and hard to reach areas."
[Image: Photography: Luis Alvarez for BaBylissPRO; Hair: Nicole Fowler for Aquage; Grooming: Wanda Alvarez for Satin Smooth]