Platform artists and educators have the opportunity to travel around the world and impart their skills and techniques to a wide variety of disparate audiences, each with unique tastes and needs. Here, Olivia Garden's Drea Lecher, who recently held a class in Dubai, as well as Cherry Petenbrink and Mandy Kinn, who performed on stage in Taiwan, share their experiences educating across the pond in their own words, through their own photos. 
Drea Lecher Takes Dubai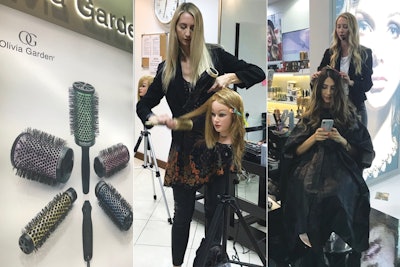 1) I traveled to Dubai to host a class Olivia Garden was leading at Beautyworld Middle East—one of the largest international trade fairs for beauty products and well-being in the Middle East! Our booth [shown] looked fabulous.
2) Here I am leading a "Look and Learn" class for the talented Liane K team. The crowd's warm welcome was amazing! They couldn't get enough of the cut and style finishes from Olivia Garden's look book and Power to the Tools curriculum.
RELATED: Nikki Lee Dishes on Her Top Shades for Actress Emma Roberts
3) My favorite thing about teaching is watching those light bulbs go off. The stylists were very excited to learn about new trends, products and tools. It always feels so good to pay it forward and promote other stylists' growth and success through education.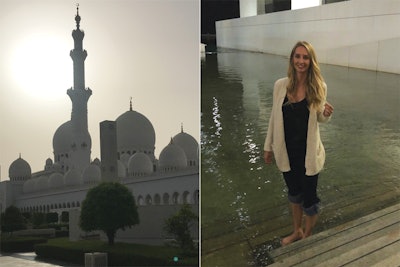 4) I had to snap a picture of Sheikh Zayed Grand Mosque while the sun is setting; it's my favorite time of day at one of my favorite destinations in Dubai!
5) A particularly special moment during our last evening in Dubai: I finally got to soak my feet in the Red Sea after a long day of education.
RELATED: Celebrity Colorists Share their Most In-Demand Formulas
Cherry Petenbrink and Mandy Kinn Journey to Taiwan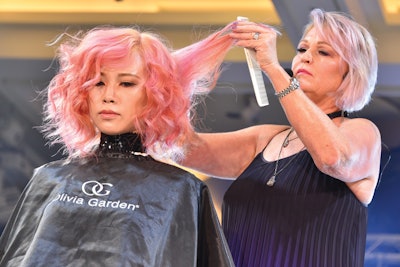 1) Cherry Petenbrink: Advanced education is limited in Taiwan, so there's a lot of enthusiasm around technical training of any kind, and stylists are open to professional education.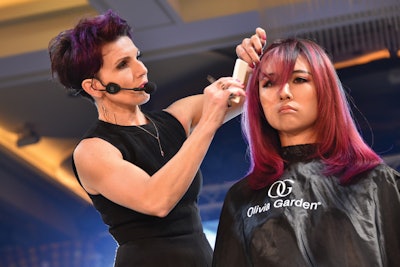 2) Mandy Kinn: Our goal was to educate the audience about Olivia Garden, share our expertise, and demonstrate how these tools can make your daily work so much more efficient.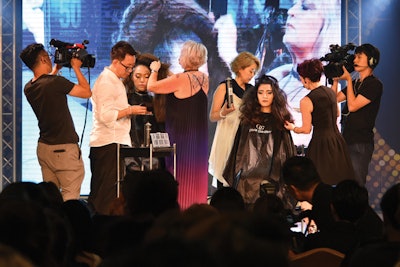 3) Taiwan was a huge hit! Olivia Garden drew a crowd of more than 1,000 stylists, who seemed to really enjoy the styles we created for our models.
PHOTOS: Blue Hues Are Poised to Take Over Your Color Station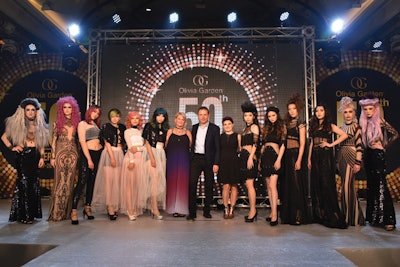 4) Here's our Olivia Garden team, following the four-hour 50th Anniversary Hair Fashion show, which featured three teams of stylists and 24 models. All in all, Taiwan was a beautiful experience.
—As told to Alyson Osterman-Kerr
[Images: Courtesy of Olivia Garden and Artists]