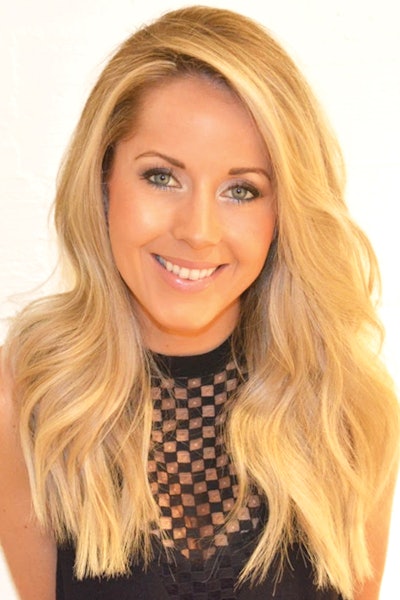 Emma Roberts isn't afraid to switch up her look: From bright blonde to red-orange, she's a true color chameleon according to celebrity stylist and Nine Zero One Salon co-owner Nikki Lee. "I honestly can't pick one color that I prefer on Emma—she rocks them all and isn't afraid to experiment," says Lee. "Each look we explore evokes a different vibe." Here, the celebrity stylist handpicks a few of her favorite looks that she's done for the starlet.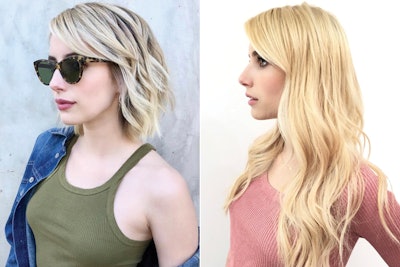 "Rooted blonde and short hair is very day-to- day Emma," says Lee. "This is the look she feels most like herself in. She alternates between wearing her hair straight and mussy."
"Bright blonde is very much the 'Chanel' character from Emma's role on Scream Queens. This look gives her attitude and sophistication. I typically keep her hair long when she's bright and pair the color with polished beach waves," says Lee.
RELATED: Celebrity Colorists Share their Most In-Demand Formulas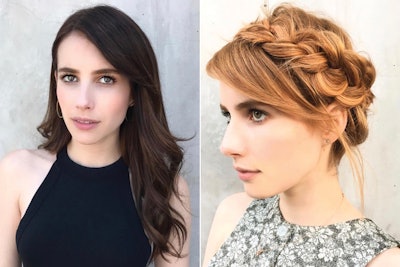 "When I transition Emma to a cool brunette, she takes on a very girl-next-door vibe. I always add extensions for length when she's a brunette and give her slight waves to up the style ante," says Lee.
"Desert Rose is the first red I created for Emma when she was going to Coachella one year. It's a very carefree and undone look," says Lee. "I went for a dusty red-orange with lighter ends. This color looked great in fun braids."
PHOTOS: Blue Hues Are Poised to Take Over Your Color Station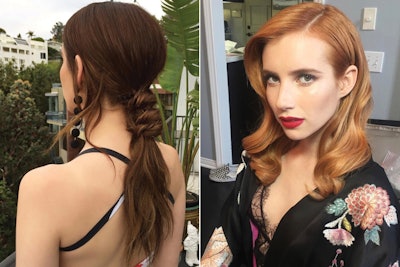 "I've also spiced up Emma's brunette and made her more of a warm brown, which looks stunning. When she's this color, I like to play with trendy braids or fun ponytails," says Lee.
"I formulated a cayenne spice-inspired color the second time I took Emma red. This red is more polished and very shiny—perfect for the Oscars," says Lee. "I styled her in Old Hollywood waves that really showed off the dimension of her color."
[Images: Courtesy of Nikki Lee and Instagram]