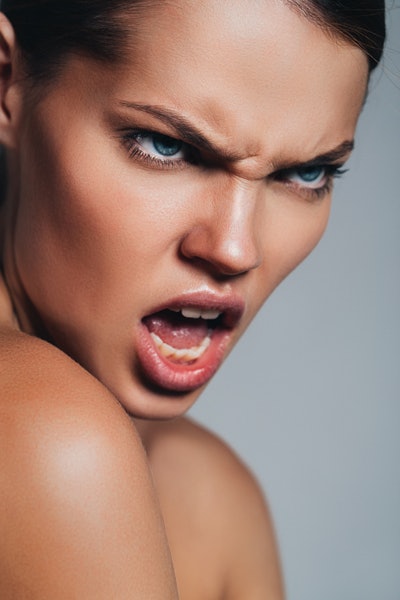 In a perfect world, every client would be pleasant, show up for her appointment and let you be the expert. The reality: Many don't. Here, we quizzed pros on six common problem-client scenarios lash artists often face and got the nitty-gritty on how to deal with the issues–as well as when you should say enough is enough.
The Sticky Situation:
1) She cancels at the last minute more than once, but still reschedules.
Though exceptions can be made for emergencies or sickness, our experts agree on a one-strike policy before they suggest charging clients for the missed appointment. "Everyone makes mistakes and things come up, so they get one free pass," explains Lisa Marie Sbragia, owner of Fluff Lash + Brow in Libertyville, Illinois. "Never apologize for protecting your income—usually being charged ... puts them in line right away." Be sure to remind them of your cancellation policy and
that the courtesy won't be extended in the future. Don't have a cancellation policy in place? Your best bet may be to cut ties with repeat offenders. "You can't keep them as clients," says Sbragia. "They're a waste of time and money." 
RELATED: Beauty Marketing Pros on Optimizing Social Media Hashtags
2) She doesn't show up at all for her appointment, then later apologizes.
If you have an automated appointment reminder system in place, clients have no excuse to go AWOL. Don't be afraid to collect a fee, take a credit card to rebook and let them know you're a busy gal so you could have filled the spot with someone else. "'No shows' are not only the most detrimental to business, but also are the most disrespectful violation in your client relationship," says Leah Lynch, Lash Affair Academy creator and owner of Beautique Salon & Lash Lounge in Newburyport, Massachusetts. "Unless there's an emergency, this type of behavior is indicative of a person who will most likely put her personal schedule ahead of yours. I charge all 'no shows' 100 percent ... an apology isn't going to pay my heat bill!" 
3) She refuses to do the proper aftercare, then complains about retention.
Do everything in your power—give her cheat cards, quiz her on her beauty routine, retail and demo cleansing products—to teach your client about proper aftercare. If she still won't heed your lesson, give her the option to come in sooner for fills or book and charge her for a longer appointment. "If it's her fault she's not taking care of her lashes and you have to spend more time on her, it shouldn't come out of (your) pocket," says Sbragia.
If you client declines, scare her straight. "Worst-case scenario, I would say in the kindest voice that she's at risk for developing lash mites and she'll freak and beg for a fill and promise to be better," says Lynch. When all else fails, it's time to say sayonara. "When people walk out of [my studio], that's my name on their lashes," says Sbragia. "I would rather not keep that client if she's walking around looking terrible all of the time." 
RELATED: 8 Ways to Build Positive Word of Mouth for Your Business
4) She constantly complains about her personal life during the service, draining you mentally.
When the conversation goes south, kindly tell your client the chatter gets in the way of your ability to deliver your best performance, delicately change the subject or try to put a positive spin on it. "She may change her mood or lose interest if you don't commiserate," says Lynch. From the get-go have uplifting or interesting topics in mind to talk about. "(If you're) a contributor to the solution rather than the problem.. not only will you feel better and more refreshed at the end of the day, your clients will also leave inspired and with a more positive frame of mind,"says Lynch.
5) She insists on a lash look that's too heavy for her natural lashes.
First and foremost, prioritize safety and explain the dangers of heavy extensions. If she refuses to listen, to commit to using a daily lash conditioning serum for a couple months or to sign a waiver acknowledging risks, let her know you're looking out for her best interests and will only deliver on what her lashes can handle—and then send her on her way. "It's not worth compromising your ethics for their desire and it will surely backfire as unreasonable clients like this will turn on you and say 'Look what you did to me!'" asserts Lynch. "Traction alopecia is real ... even a strain on the delicate lash follicle can cause permanent lash loss ... it's simply not worth the risk." 
6) She left you because she felt your prices got too high, then comes back because she got a bad lash job elsewhere. 
If your client strays, put your emotions aside and welcome her back with open arms. "Everyone has a right to try and save money," says Sbragia. Politely make her aware that you'll need to charge her for repair or removal, but don't boast or drill her about her bad experience. "Let her do the explaining and don't rub it in her face that she got burned," says Sbragia. "At this point she already knows why your prices are higher and she's likely very embarrassed."