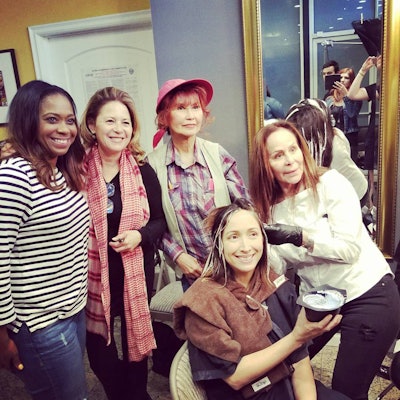 The Hollywood blondes gracing the screens on your favorite television shows and movies may look effortless in their appearance and performance, but their presentation gets a huge boost from their talented hairstylists. Often these stylists are members of Local 706, the Makeup Artist and Hairstylist Guild for the West Coast.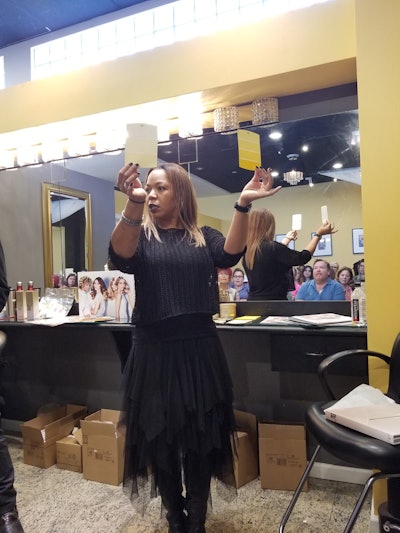 On Sunday, June 4, Schwarzkopf Professional offered a hands-on educational opportunity to guild members, focusing on the new BLONDME. Stylists got to learn about the benefits of the color collection and test it out, while networking and connecting with fellow guild members. They also experimented with Instant Blush which offers an instant temporary color or color refresh. Leading the class, Patrick Kilian and Erica Jemison offered insight into the integrated technology behind BLONDME. They also addressed how to deal with common challenges such as orange, brassiness and breakage.
Top Tips From The Class:
-Saturation is of key importance when it comes to lightening hair.
-Be patient. This means slow down, take smaller sections and be committed to the job.
-Lighting makes a big impact on how the hair appears on screen. Blondes look best under soft, diffused light sources.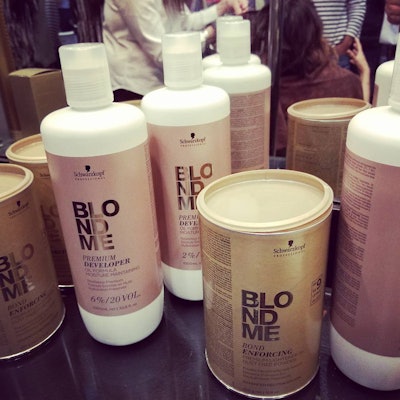 Class members were not shy about sharing their own experiences. Many of the stylists attending the class work on wigs and wanted to discuss their findings since wigs are often dyed with fabric dye and can be unpredictable. Guild member Katherine Gordon who has worked on projects including Masters of Sex, American Hustle, Mad Men and Austin Powers (to name a few) explained that it is a good idea to try not to buy extensions you have to lift. You don't know what the extensions started with and if you have to do a serious lift you may end up with some big challenges.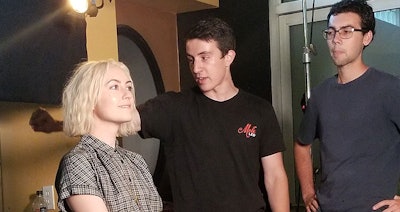 Since lighting has a big effect on how the hair appears on the screen, Schwarzkopf Professional enlisted the help of Chad Hladki, a freelance gaffer and cinematographer, to go over some of the common concerns when working with blonde actors and how to address them. One great tip is that you can see how the blonde will appear by looking at the monitor that the DP is using (not the Director). Chad also explained that exposure is most important when lighting blondes and that it is a helpful to use diffusion. However, different approaches to lighting can change the way we feel about the character. Is the director creating a film noire villain or a sweet, angelic beauty?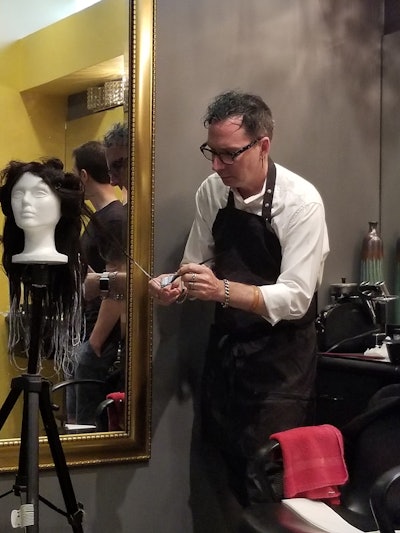 Behind-The-Scenes Detail: The wig Balayaged by Patrick Kilian for the demonstration will be donated to a cancer patient.
For more information about Schwarzkopf Professional's BLONDME products visit schwarzkopf-professionalusa.com.
.