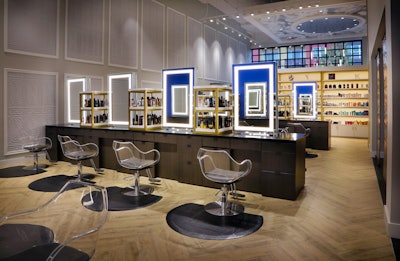 Owning a salon is one of the most challenging, yet rewarding experiences you can accomplish. Managing a large team, taking styling appointments, responding to every email and solving issues on a daily basis can make even the most experienced manager feel stressed. With the right tools, however, you can manage your day effectively and meet the business goals you've been working hard to achieve.
After being in the beauty industry for more than 30 years, I have decided to share valuable salon management tips other salon owners may find useful. Below are four strategies you can practice today to get your business where you want it to be.
Build a Strong, Collaborative Culture
By having regular staff meetings, trainings and one-on-one conversations, you're building a positive and creative work environment. This warm, collaborative workspace can help your business grow by attracting more clients and other beauty professionals interested in joining your team.
Listen to Clients
To have a successful salon you must pay close attention to what your clients want and would like to experience. Show customers you care by making your customer experience even better. A loyalty, rewards or referral program can help you determine what clients enjoy, what kind of rewards they love to receive, etc. Customers will appreciate your attention and will want to return for the same quality service.
Have a Trend Board
If you have a back room where stylists can eat, talk or brainstorm ideas, add a board to your wall and encourage your team to pin hairstyle photos, accessory ideas, the latest fashion trends, etc. This will help your team interact and share imaginative ideas for upcoming appointments, events, photo shoots and so on. This makes everyone feel included and excited to be in a creative culture. It would also save you time from flipping through pages to find what's trending and instead focus on how you can add your own twist to what you see on the trend board.
Delegate Tasks
As salon owners, we want to lead every project and fulfill each request. This is understandable, but it's also important to remember you're not alone in your venture. Take the time to delegate tasks you can trust others to complete. Hire people to help you or give more responsibilities to employees. This will save you anxiety and precious time from handling projects your office manager, marketing expert or artistic director can handle.
Whether you have one or more salon locations, the key is to focus on the quality of work you and your team contribute. Your team relies on you for direction and advice, and clients rely on your team for their expertise. It all comes down to how well you lead a team, inspire creativity and encourage collaboration. With these tips above, you will be well on your way to achieving your business goals and seeing your salon expand.
[Image courtesy of Jose Buitron]