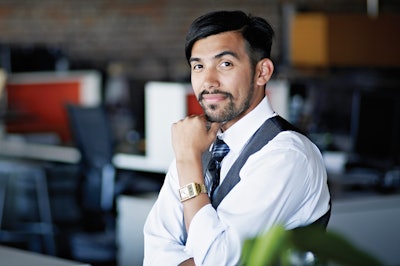 Demographics in the U.S. are changing. Is your men's grooming business keeping up?
As we reported in our premiere issue, it's projected that U.S. men's grooming sales will total around $6.5 billion billion for 2016. So, whether your salon or barbershop serves a cultural niche or the general general market, your business plan still comes down to a key objective: remaining relevant and prepared to deliver to as many of these consumers as possible.
However, despite the picture painted by market research, a quick Google search for "diversity-friendly beauty businesses and products for men" leads one to believe that much of the industry has its head in the sand when it comes to serving tomorrow's clientele. Certainly the manufacturing side is still in catchup mode: Even though Kline reports that personal care sales in the multicultural market have grown by 3.7%—compared to 2.8% growth in the general market—the rate of multicultural-friendly product launches is lagging behind.
Chances are, you're not in a position to directly affect this lack of product lines. However, there are ways for your grooming business to become more inclusive and accommodate a wider range of skin types and hair textures. We spoke to some insiders and came away with great insights regarding the changing landscape, and how you can secure the knowledge, skills and goods necessary to stay competitive well into the mid-21st century. 
Opening the Conversation: "Let's be honest," says Ken Nickels, founder of Raw Organics for Men and Rodz Grooming for Men, and owner of the Raw Hair Organic Salon in Naples, Florida. "There's a distinct difference between salons and barbershops that cater to different ethnicities. I don't see this as a bad thing. However, that said, I think salons and barbershops would do themselves well by working now to address our changing demographics and narrow that gap."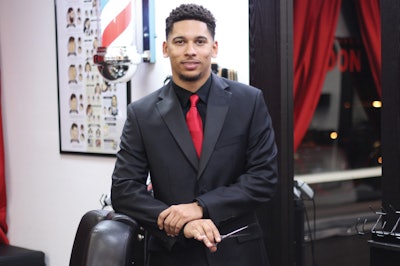 Dency "Dee" Brea, owner of Miami, Florida-based Red Carpet Barbershop and purveyor of Mister Pompadour products, recognizes the importance of inclusivity to his business. "Miami is a very culturally diverse area and my barbershop reflects that diversity," he says. "The majority of our clients are Latino, but we also see a good number of African-Americans and some Caucasians. We try our best to welcome all walks of life."
Grooming product manufacturer Johnny B. Hair Care has been closely identified with the multicultural market since its inception back in 1994. The company's senior project manager Socrates Real has had a front-row seat to the changing face of the men's grooming consumer. "Yes, within the salon and the barbershop sectors, you do see a separation of race, where Hispanics go to Hispanic barbers, black people go to black salons and so on. However, nowadays the lines have become a bit blurry when it comes to the services that these shops are performing," points out Real. "For instance, six years ago a barber who owned a blow-dryer was considered 'weak' or 'not authentic.' Now, a barber without a blow-dryer is 'out of touch.' Barbers are even performing color services on beards, which, again, blurs the lines a bit."
As Matt Davis, co-founder of Mister Pompadour aptly puts it, "Regardless of race and background, at the end of the day we all want a good haircut, and guys are starting to seek out the good barbers wherever they are."
Skills & Know-How: According to the American Association of Cosmetology Schools, an accredited barber school must provide instruction on cutting a variety of hair types and textures, inclusive of all ethnicities. However, it's hard to imagine any student of men's haircutting or styling receiving adequate knowledge and training in school alone to be prepared for all potential clients.
Luis Reyes, founder of the Gentlemen Republic men's grooming line, says that people may underestimate the particular challenges associated with working on Hispanic hair. "It's often naturally thicker than Caucasian hair, and there's usually more of it," Reyes explains. "It's like a porcupine—harder to tame." He adds that Caucasian hair tends toward an underlying ash pigment, whereas Hispanics' is red. Such differences have implications for every aspect of service and care for this demographic.
When it comes to African-American grooming customers, the draw and phenomenon of black barbershops is undeniable (and the stuff movies are made of). Ideally, all men's salons and barbershops should be familiar with the characteristics of African-American hair—the hair itself is curlier, thinner and tends to hold less moisture, while the scalp is oilier, says Reyes. But that is light-years from attempting to imitate the black barbershop experience—a foolish endeavor to say the least. The focus needs to be on knowledge and technique.
"From my experience, most stylists and barbers don't have this wide a range of skills," says Nickels. "At our salon we hire and train people to be able to serve clients of all ethnicities, and we do it at a very high level of competency. Does it cost us a lot of time and money? Of course. But I think the shops that adopt this business model the earliest are going to be the ones that really dominate in their markets."
The Right Stuff: Last, but by no means least, are products—specifically, what you need in your backbar and retail inventory to ensure that you have hair, shaving and beard products for every customer who walks through your door. In this area, Nickels believes that too many companies have miscalled the shots. "They made way too many assumptions about ethnically diverse males, especially in the U.S.," he says. "In fact, I would almost go so far as to say that they took advantage of these consumers, product and ingredient-wise. Some of the big manufacturers thought that somehow multicultural consumers weren't very savvy, or that they were more price-sensitive that they are—they really underestimated this group of consumers."
Johnny B.'s Real is proud of his company's commitment in this arena. "We've been excelling with 'minority' communities since we began," he says. "We're not afraid to work with thick viscosities or colorful packaging that's attractive to a wider range of customers." Indeed, Johnny B offers 21 different styling products to suit many different hair types, textures and styles, with a goal toward satisfying the "everyday guy." At print time, the company was launching a professional-use-only hair straightening product designed to be used for a 20-minute, in-shop service.
Barbershop owner Brea feels that stocking Mister Pompadour products prepares him to cater well to his diverse Miami clientele. "We've found that guys are becoming more open to using premium, salon-grade products, although they might be a little sticker-shocked at fi rst," he says. "I like carrying products that are unique (aren't readily available at Walgreen's), work well for my clients' hair styles and aren't full of harsh chemicals. This differentiates us from everyone else. For instance, the Mister Pompadour Sculpting Clay is becoming a big hit with black guys who are looking to maintain their twisted hair when using a sponge brush, while keeping it as natural looking as possible."
Reyes estimates that 75% of Gentlemen Republic product users are Hispanic, so the line is tailored to handle the thickness and volume that's often a characteristic of Hispanic hair. Styling products are especially key, he says. "Hispanics are taught to be well-groomed and hair is an important part of that," Reyes explains. "Caucasian people tend toward a more matte look, but you'll notice that we Hispanics like a lot of shine. So, Gentlemen Republic products deliver that finish." Among the company's top sellers are its Classic Pomade and Stiff Pomade, both of which are water-based but provide medium shine and hold, and high shine and hold, respectively. Reyes believes strongly in maintaining quality as well as affordable prices, and the company offers MSRPs depending upon location.
Then there are the shaving products. Acknowledging that shaving bumps occur more frequently in African-American skin, Rodz Grooming for Men recently launched its Burnout aftershave balm, which is formulated to heal and resolve razor burn and neck bumps.
As our country's demographics continue to evolve, it is really only a matter of time before the entire beauty industry gets on board. In the meantime, it's the visionaries who have the advantage.
"There is so much opportunity in the men's multicultural grooming market that I don't know how to sleep at night," says Nickels. "My hope is that we'll see more innovative companies like mine expand to meet the needs of all market segments. For instance, I believe that whoever successfully addresses issues like neck bumps and thinning hair in a non-toxic way; who makes quality, affordable men's skincare products that contain sunscreen (but that don't feel like there's sunscreen in them); and who comes up with an affordable monthly subscription shave and grooming club using organic and non-toxic ingredients, designed and marketed to multi-ethnic men… those people are going to crush it!"
– by Linda Kossoff