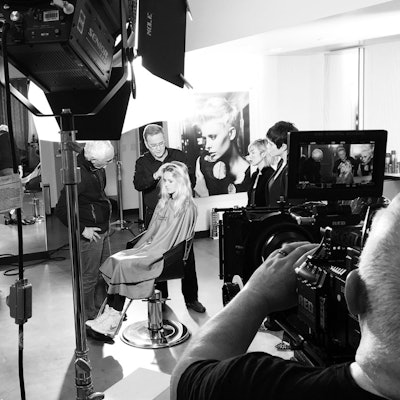 ColorProof Evolved Color Care recently launched its first series of educational product knowledge and step-by-step trend tutorial videos. Each of the six product knowledge videos includes detailed information on the features, benefits and usage of each formula while the highly anticipated, step-by-step tutorial videos provide inspiration and visual instruction on a wide variety of trending styles using ColorProof products. ColorProof Founder, Product Developer and CEO, Jim Markham, International Creative Director, Phillip Wilson and Platform Artists, Ruth Tedmori and April Kircher star in the short films that are featured on ColorProof's website and social media channels for easy access 24/7.
 
ColorProof Director of Education, Nicole Nixon, who spearheaded the project adds, "With a new focus on education, we chose to feature effective, time efficient techniques and realistic styles that clients ask for every day in the salon – nothing too contrived or unnatural. We believe in giving stylists applicable tools to grow creatively while earning more revenue. From tips on styling naturally curly hair to creating a simple special occasion up style, these videos share relevant techniques paired with ColorProof products that make every style last longer while protecting your clients' color."
 
"We are thrilled to incorporate videos into our marketing and education strategy," says Markham. "Video has revolutionized the way we can engage with our stylists and consumers. Through this medium, we can deliver a consistent message while keeping our audience connected to the brand, on demand. We are already making plans to expand our video library with exclusive content to inspire our artists' creativity and further educate our consumers."
For more information, please visit www.colorproof.com.