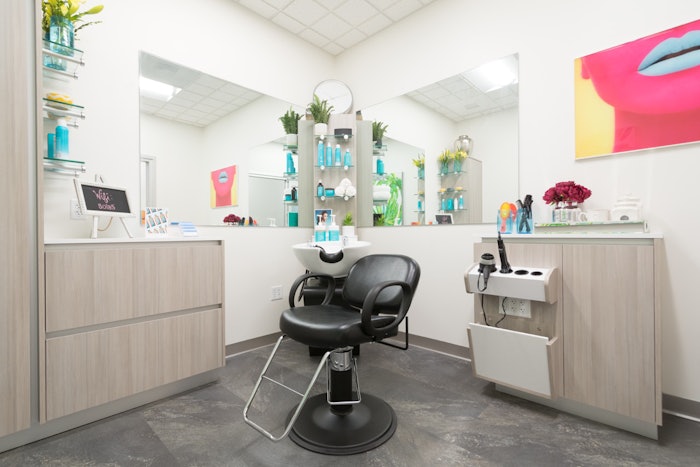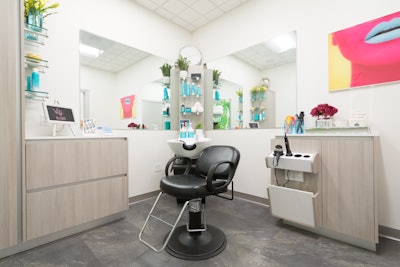 The thought of owning your own salon may sound scary, right? Venturing out on your own for the first time can definitely be nerve-wracking, but it doesn't have to be! Becoming your own boss comes with many benefits- having the luxury of setting your own hours, controlling what products you sell and keeping all of your profits. Beauty Launchpad sat down with five stylists who are KILLING IT at Sola Salon Studios who made the leap to find out exactly how to make the successful transition to salon owner.
Be organized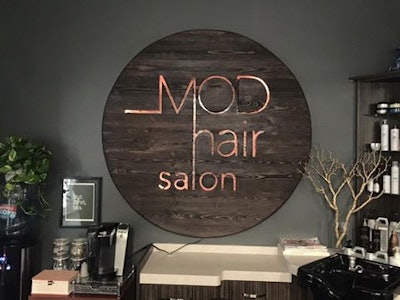 Mod Hair Salon
This one may sound like a no-brainer, but it could not be more important! Owning your own salon means that you are the boss. There are no excuses and no one else to fall back on. Being constantly organized will ensure that there are no surprises when it comes to scheduling, inventory or dreaded tax season. 
"While I was deciding if making the move was right for me, I created spreadsheets with all of the expenses that I anticipated; including color, beverages, supplies, education, etc., and tracked all of my sales to make sure that I would be able to survive the first few months," says Sola stylist Casey Brookshire (pictured above), who owns MOD Hair Salon in Carlsbad, California. "After the first year, it got less scary, but I still wait for sales before buying into my color and product, try not to over mix color, and keep your overhead as low as possible to maximize profit."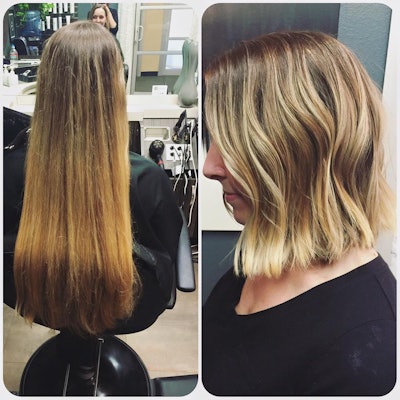 Style by Casey Brookshire
Treat every customer like family
Throughout our lives, we have all heard the Golden Rule: "Treat others the way you want to be treated." This motto is extra important in our tight-knit industry. In order to build a stable and growing clientele, the key is to keep your customers coming back. One negative experience could turn away not only that customer, but also the other potential customers that could have been referred by word of mouth.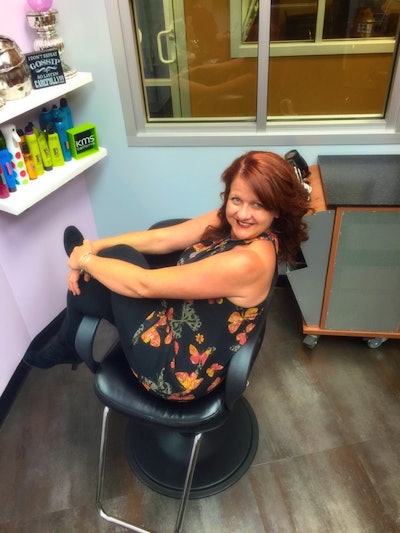 Sola stylist Rona Bunch (pictured above) says that is the best advice she can give to someone who is considering Sola for their next career move. "Try and treat each guest with the best customer experience they have ever had. Give them the experience you would like to have," says Rona, who owns BAB & Rojo in Jacksonville, Florida. "What you give to your business will come back. Make your salon suite somewhere your clients love coming to. Create your own mark and have fun!"
Ask management for help
One of the best parts about Sola (on top of industry leading education and support!) is that even though you're your own boss, the Sola Home Office and your local Sola manager has your back. 
The first couple months of being in business for yourself can be daunting and you most likely will have questions and want advice. Sola stylist Sarah Marie Smith wants you to know that's exactly what Sola management is there for, so utilize your resources!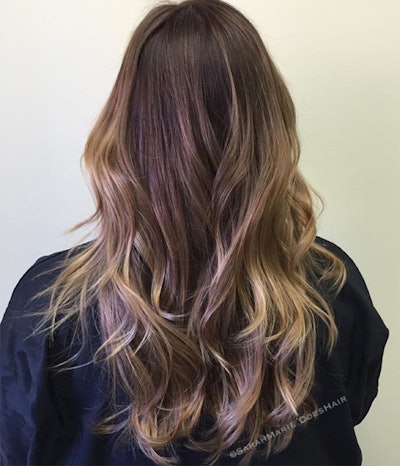 Style by Sarah Marie Smith
"Don't be afraid to ask for help in the beginning, Sola management has the answers and wants to help you succeed," said Smith, who runs Nest Hair Studio in Richmond, Virginia. "Find your place in the industry and run with that!"
Do your research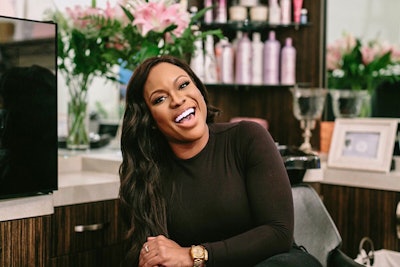 Entrepreneurism is not for everyone, so it is crucial to do your homework and make a list of the pros and cons before committing to anything. Sade Williams (pictured above), owner of Sade Milinda Studio in Manhattan, outlined her top business priorities before making the leap to salon ownership.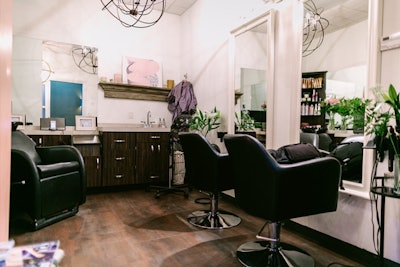 Sade Milinda Studio
"You need to know your business, including monthly revenue, client count, and things that are important, like flexibility," Williams said. "Coming from a high-end salon environment, I was limited on my ability to take outside jobs, so having the opportunity to brand myself was a huge value for me at Sola."
Know yourself (and your goals!)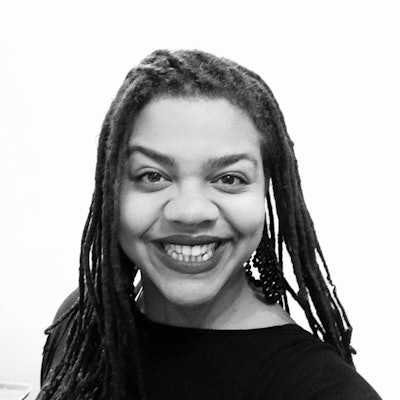 Although this may seem like the obvious one, you have to believe in yourself before anyone else will. Sola owner Mahogany Plautz (pictured above), of Carve Salon in Minneapolis, Minnesota, takes the significance of this message to heart.
"Do the hard work, make a business plan, set goals," Plautz told Beauty Launchpad. "If you do those things, you will have so many opportunities for growth both as a business owner, and as an individual."
[Images courtesy of Sola Salon Studios]