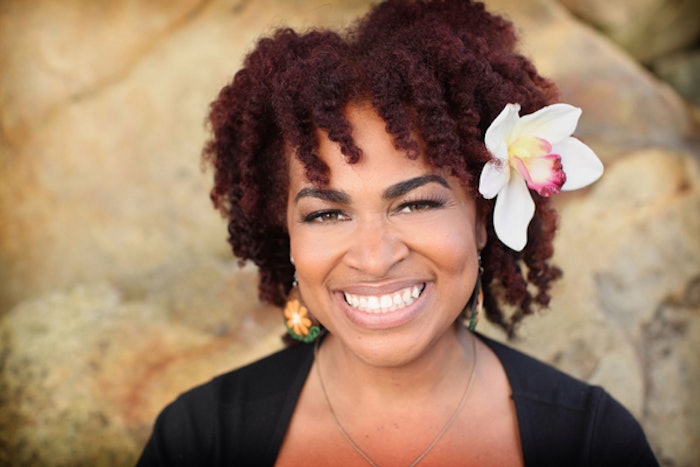 Salon Suites are changing the way beauty professionals conduct businesses, offering stylists the opportunity to be their own bosses and control their own schedules. Leaving a traditional salon is a big decision and there are many crucial questions to ask to help determine if transitioning to a salon suite is the right move for you. We spoke to haircare line founder and Sola Salon Studios stylist Brandie Kekoa to get her insight on the Salon Suite experience.


BL: What are the benefits of choosing the suite over a salon?
BK: In a suite I have been able to give my clients a more intimate setting. I am more able to control the energy of my space. At times the traditional salon setting can be hectic and disruptive to the experience you are trying to create for your client. In a suite that is your own business, you are also able to capitalize on selling your own products and keeping all of the profits, not just the commission that traditional salons offer.

BL: Do you have some tips for successfully transitioning to a suite?
BK: For my transition, I had started as a commissioned stylist and as my regular clientele base grew, I moved into better quality salons with higher booth rent rates. I was always looking for more ways to develop a better experience for my clientele so I kept moving up in quality. Eventually, moving into a suite became inevitable since it seemed like the next step in my professional progress. The important thing is to never stop advancing and always keep learning more about your craft. When it is time for you to move into a suite though, you have to Just Do It.

BL: Can you tell us a little bit about your experience at Sola Salon Studios?
BK: It has been an exciting and rewarding journey. I feel very blessed to have started out in a standard size suite and have progressed to a custom sized double (Never stop advancing). The Sola business model has made being a salon owner and small business owner a lot more attainable. Being a salon owner so early in the game allowed me to break into developing my own product line. If I had been in a traditional salon, the restrictions on the product side of the business would not have allowed me to develop my own products. Had I opened up my own traditional salon, the overhead expenses would have been too punishing for me to devote cash-flow to product development. Sola has pioneered a new level in the natural progress of the beauty profession and I feel so blessed to be at the forefront.

Is a Salon Suite Right for You? Take our Quiz:

1. Do you have a regular clientele?
2. Can you maintain and build your clientele on your own?
3. Are you able to pay your booth rent regularly at your current location without a problem?
4. Are you comfortable with maintaining you own business license, a state sales permit and a State Board establishment license?
5. Are you confident that you can continue to learn and grow in your craft without the guidance of your current salon team?

Mostly Yes: It sounds like you may be ready to take the leap to Salon Suite. Have you done your research? Learn more about Sola Salon Studios opportunities at https://www.solasalonstudios.com/.

Mostly No: You may not be quite ready to make the transition to Salon Suite. Be sure to do your research, so you can make the best decision for you. PBA shares why a Salon Suite may not be quite right for you HERE.
[Image courtesy of Brandie Kekoa]