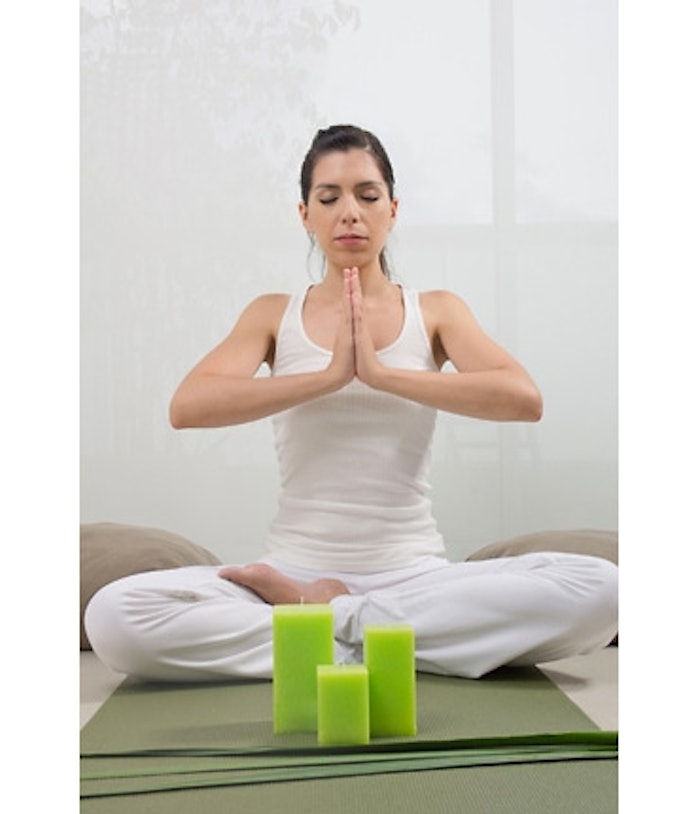 Of course we would all love to whisk off to some tropical island once the holiday rush has subsided.  Unfortunately, most of us can't. Celebrity Hairdresser Claudio Lazo offers some helpful de-stressing tips for the coming holiday season! Here are his easy suggestions to get through the holiday frenzy!
Stop and take a moment to do yoga breaths. It will get you back to ground zero. This can work both during the actual day and afterwards. If it is during the actual holiday and you have a house full of people, make an excuse to step away. Tell them you're going to take a quick run to the market, but actually just go to the car or a quiet and remote part of the house and take in moment of quiet time for yourself and do yoga breaths.  Take very deep breaths and exhale slowly. This allows your heart heart rate to lower.
Take a hot soak in the tube with lavender. Also, keep lavender sachets around the house as the scent will permeate and help you relax. It takes your mind away and can make you think you're in the South of France.
Take a moment and make yourself some herbal tea (not sugary teas).  Simple detoxing teas such as Camomile, Peppermint and Ginseng are great.  Tea calms the mind, body and spirit. 
Rent a good classic movie, something that takes you to a happy place in your life (childhood/high school/wedding etc).   Or relax and listen to your own personal playlist of music that makes you feel good.  
Lastly, approach the onslaught of the holidays with a positive attitude and truthfully think about the "JOY of giving".  It will make de-stressing easier afterwards because you will not get caught up in the "What I'm NOT or DID NOT get" blues.  
[Images: Meditation: iStockphoto/Thinkstock; Lavender: Off2riorob/Wikimedia Commons; mint tea: Onderwijsgek/Wikimedia Commons]
Related:  Hair Styling How to: The Ponytail  |  Skincare Tips: Winter Sports Skincare  |  Makeup Tips for a Great Photo  |  Hairstyles How To: Guy Tang's Color Correction Tips  |  Hair Styles How To: Sarah Jessica Parker at Barneys Holiday Window Unveiling  |  Hairstyles How To: Holiday Updo  |  Hairstyles How To: Day to Night