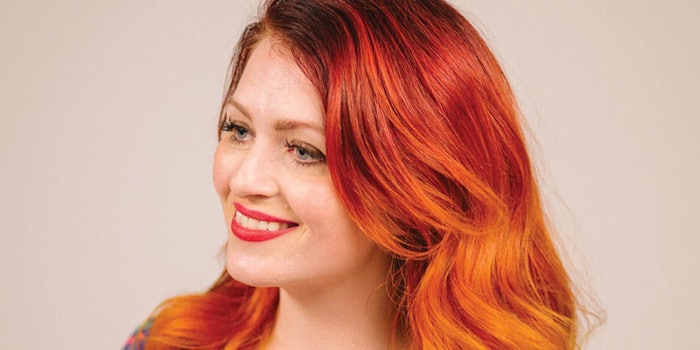 *As told to Alyson Osterman-Kerr
1 Tiles
Even when walking through Lowe's I can get ideas, like when I see pretty tile for the kitchen backsplash.
2 Food
Sometimes the color combinations in food can become eye candy!
3 Retro Vibes
Older color combos and designs can make shades I wouldn't normally put together look cool and contemporary, while also evoking a nostalgic feel.
4 Space
I've always loved learning about space, and the Hubble telescope has provided really spectacular images over the years that provide me with astronomical inspiration.
5 Textiles
I was a Fashion major before I went to hair school, so beautiful fabric will always have a place in my heart. I will buy fabric I don't even need if it catches my eye.
6 Fire
Not only is fire filled with mesmerizing warm tones—it also has a movement to it that I try to capture when translating it to hair color.
7 Doc Martens
I lusted over oil-slick Doc Martens in high school, and they are often in the back of my mind when dealing with a client who has a darker base and wants a more dress code-friendly, polished look to her color.