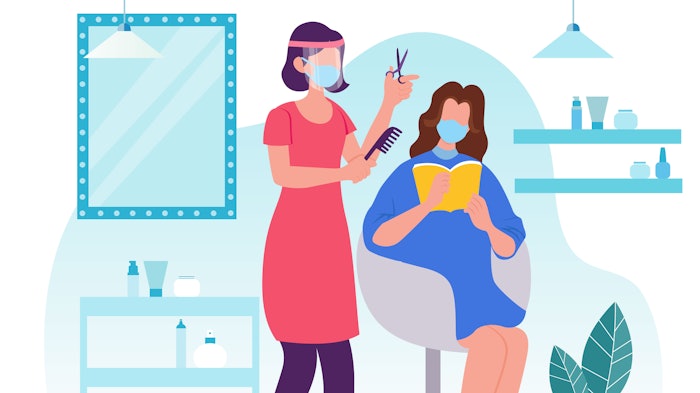 While salons in California have been given the green light to reopen, there is still some confusion as to what that entails for professional beauty business owners and their employees. 
Beauty Launchpad caught up with celebrity hairstylist Cristophe to hear how his Beverly Hills salon is tackling the reopening process, enforcing safety protocols and gaining client trust.
Beauty Launchpad: Now that Governor Newsom has given California's professional beauty industry permission to reopen, there is still some confusion surrounding the county-specific, four-tiered program. What insight can you give on the situation?
Cristophe: The California Department of Public Health's website provides a four-tiered, color-coded system. Per the website, purple is widespread tier 1; red is substantial tier 2; orange is moderate tier 3; yellow is minimal tier 4. Salon owners can type in the zip code, city or county of their salon to find out what color they fall under in the system. 
One thing to keep in mind is that counties and cities have the ability to upgrade their restrictions, but they cannot downgrade. If the governor restricts the opening of a salon, the owner cannot say "No, we're going to open anyway." 
Beauty Launchpad: Can you speak on the salon safety protocols that should be utilized during the reopening process and beyond?
Cristophe: We have created a system of safety protocols to be put in place at salons. We have been heavily promoting these protocols so that clients will know what to expect when they arrive for their appointment and feel comfortable when they are there. 
Our protocols are a bit drastic, much more so than the government regulations are; however, this is necessary right now.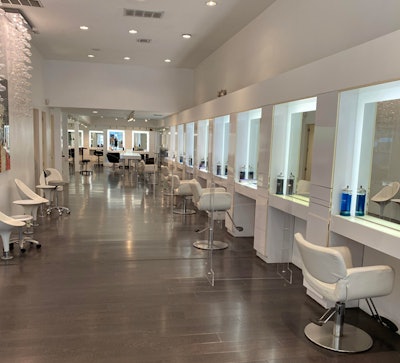 The consumers must go back to doing the things they were doing before COVID-19 without any fear or stress. Our entire strategy was to minimize interaction between people. The only person that the client comes in contact with during the service is the stylist. 
Protocols include: 
If a client visits the salon for a haircut, they are asked to wash their hair prior to the appointment. 
Salon staff members have their temperature checked at the beginning and end of their shift. 
The client is required to have their temperature taken before entering the salon.
Gloves, face masks and hand sanitizers are provided at the door when the stylist greets the client. 
Each station is spaced out by 12 feet and includes acrylic shields that are six feet high and four feet wide, which are meant to act as a cubicle to isolate the client from other salon guests. 
Prior to the appointment, each station is sanitized from top to bottom. 
The stylist is required to wear both a face mask and a face shield during the appointment and the client is required to wear a face mask. We provide handheld face shields and disposable capes for the client as well. 
We utilize a contactless payment system.
The salon features a newly upgraded ventilation system that provides 99.9% virus-free airflow, by capturing microscopic allergens and any virus particles.
Check out this short video for more details on the salon's safety protocols. 
Beauty Launchpad: What advice do you have for beauty pros, salon owners and clients during this process?
Cristophe: Reopening a business is one thing but what salons really need to focus on right now is reopening the economy. Over the past few months, hair salons have been portrayed as the epicenter of the virus. So, how do you get the confidence of the consumer to come back in? Clients are going to research the environment they're walking into. They're going to expect the salon to take every precaution possible and create a safe environment. I think that's where we should focus our efforts.