Our 8th annual 30 Under 30 spotlight highlights the next generation of colorists — all under age 30 — who are poised to take their careers to the next level. Hailing from coast to coast and different countries, these color experts comprise an eclectic 2020 crew. We learned about their lives and hue loves, who motivates and what inspires them, how they got started and where they hope to go. Kasha Albert (@thesalteblond) is now 30 and a salon owner and master stylist at thesalteblond salon in Okotoks, Alberta, Canada.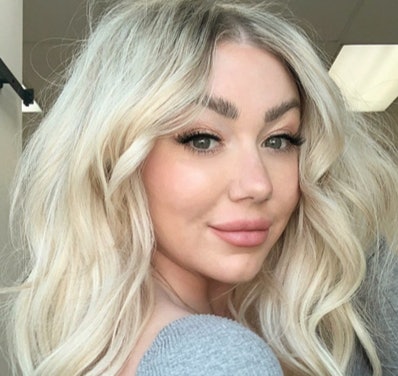 Please tell us a bit about yourself.
I live for blondes! I am a luxury blonde specialist, particularly lived-in color and extensions. I'm a foil girl through and through, and my OCD might have to do with my precision and how meticulous I am with almost everything. Quality and consistency are very important to me. I grew up with stylists in my family, so I've known since I was five years old that I would be a hairstylist. Did I mention I'm also determined?
What are your goals?
My main goal always is to inspire other artists and business owners. I left my corporate hair company job and came back to hair almost three years ago. Starting from scratch, I created a brand that I eat, sleep and breathe. I wanted to love my career and I feel so lucky I live that every day. I honestly just want to do what I love—and teaching is on that list, as well as working on a line of my own one day. And maybe live and do hair by the ocean....  
Any accomplishments so far that you're most proud of?
Definitely opening my own salon at 28 years old was a dream come true, something I always wanted to achieve but never really thought it would happen. And here we are! Life's wild. 
What do you love most about being a colorist?
We have the ability to heal and transform clients' outlooks on themselves. It's a blessing to connect with clients on such an emotional level. I was also an art major in school, so the creativity and innovation of hair gives me that channel. 
Who would you consider to be your mentor/role model, and why?
Can I be that person and say my mom? She's always evolved and adapted to her industry, and she's always been true to herself and authentic. It's seriously inspiring. She's a touchstone for everyone; she's persistent and strong. She has all the qualities I hope to embody. On the daily I ask myself, "What would mom do?"—is that too corny? I don't care, it's true. 
What's your favorite color trend/technique of the moment?
Two words: Teasy lights! Ugh, I just freaking love them—so soft, so seamless, so bright. I utilize them as often as I can. They can be used for any starting hair level, they're universal—and a bold money piece is like *chef's kiss*. 
Who or what inspires your color work?
Bohemian, effortless, sun-kissed hair is always my objective. My favorites are Lo Wheeler Davis and Jaye Edwards. I'm also a hypersensitive person so I take a lot of inspiration from nature, photography, different textures. If you look, inspiration is everywhere! 
What makes you most proud to be part of this industry?
I think breaking the stigma of being " just a hairstylist" is so refreshing. We're all so talented, we deserve to express ourselves freely and creatively and charge our value! There are no bounds in this industry and I am so proud that we artists are making a new collective.