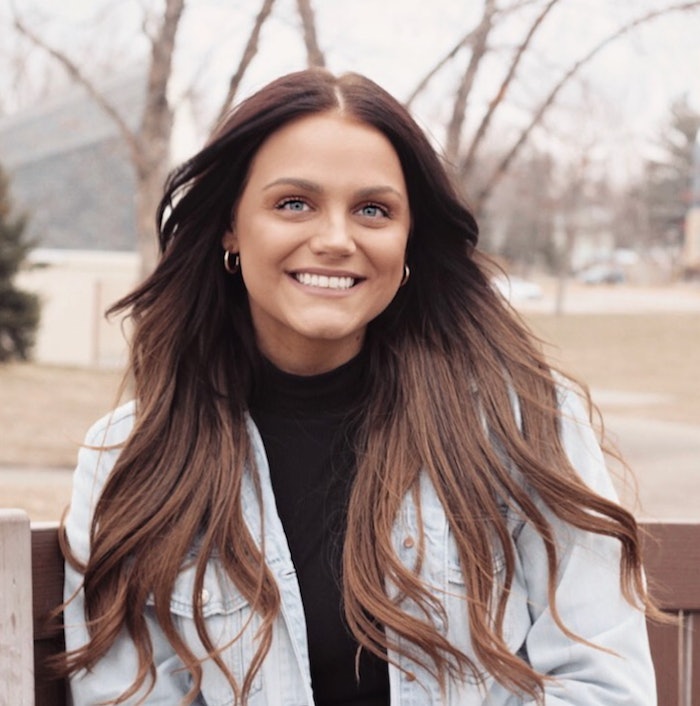 Our 8th annual 30 Under 30 spotlight highlights the next generation of colorists — all under age 30 — who are poised to take their careers to the next level. Hailing from coast to coast and different countries, these color experts comprise an eclectic 2020 crew. We learned about their lives and hue loves, who motivates and what inspires them, how they got started and where they hope to go. Mallory Kate Laatsch (@mallorykate_hair) is the 24-year-old owner of Mallory Kate Hair LLC in Hudson, Wisconsin.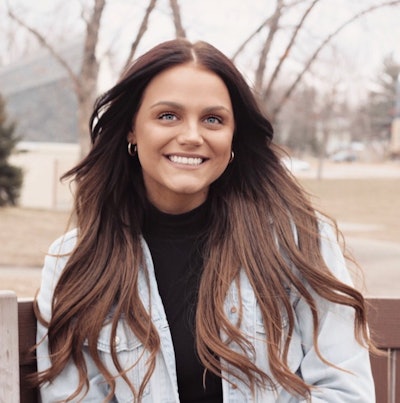 What inspired you to become a colorist?
My first job was working the front desk at a salon while I was in high school. I remember going to work and thinking to myself how cool it would be to become a stylist some day. I already knew I loved the industry, and the whole environment of working in a salon, but I had no idea just how fun it could really be working behind the chair. About halfway through cosmetology school, I developed a strong passion for color. Something about getting the idea in your mind of what your client wants, spending hours creating it, and then seeing the smile on their face afterwards is so rewarding to me. 
What are your goals?
My goals as a hairstylist include continual learning, improving and perfecting my craft. I hope I can always make people happy. I'm motivated by the "impossible" and find satisfaction in achieving the color each client desires, no matter how unique it is. 
Any accomplishments so far that you're most proud of?
he biggest accomplishment for myself so far was deciding to leave a commissioned salon, just a short four years after graduating cosmetology school, to risk opening up my very own business. I switched to working for myself in December of 2019, and I had no idea what the future held. I have been so blessed since then. Being my own boss has allowed my creativity to grow and really shine through in more ways than one. If you have the opportunity to do the same, I say take it! 
What do you love most about being a colorist?
The thing I love most about being a colorist is that the opportunities are endless. Each client is a brand-new canvas with whom I get to create magic. I also love that color is ever-changing; it will never become boring because there's always new trends coming out for us to learn and conquer.
Who would you consider to be your mentor/role model, and why?
My dear friend, Molly Stiles. We met at the first salon I ever worked at, and went from co-workers to besties real quick. At the time, Molly was also a Certified Hair Color Trainer for Aveda, which is the color line we used. It was like being best friends with the teacher. She's been helping me learn how to create formulas and gain confidence in myself from day one. Even when she went on her maternity leave, I would text her with questions about formulating, and you can bet she answered me every time. Thank you Molly! 
What's your favorite color trend/technique of the moment? 
That's easy! Pastel or vivid color melts. I love the idea of blending multiple colors together and making it flow seamlessly. 
Who or what inspires your color work?
I've found over time a lot of inspiration through stylists on Instagram. I'm especially drawn to artists who do mostly the vivid/pastel coloring. Some of the accounts I like to scroll through are @rossmichaelssalon, @theunicorntribe, and of course the color line I now use, @pravana. I love how bright and creative all of their hair posts are and I hope to someday have my account be filled with these types of colors as well. 
What makes you most proud to be part of this industry?
The thing that makes me the most proud to be a part of this industry is that I have the daily opportunity to make someone feel more confident in themselves. It's so much more than just doing hair for me; I try to provide a "happy place" for my clients to come and free their mind, while also leaving with an improved self-image. My clients mean the world to me—after all, I wouldn't be here today without them!