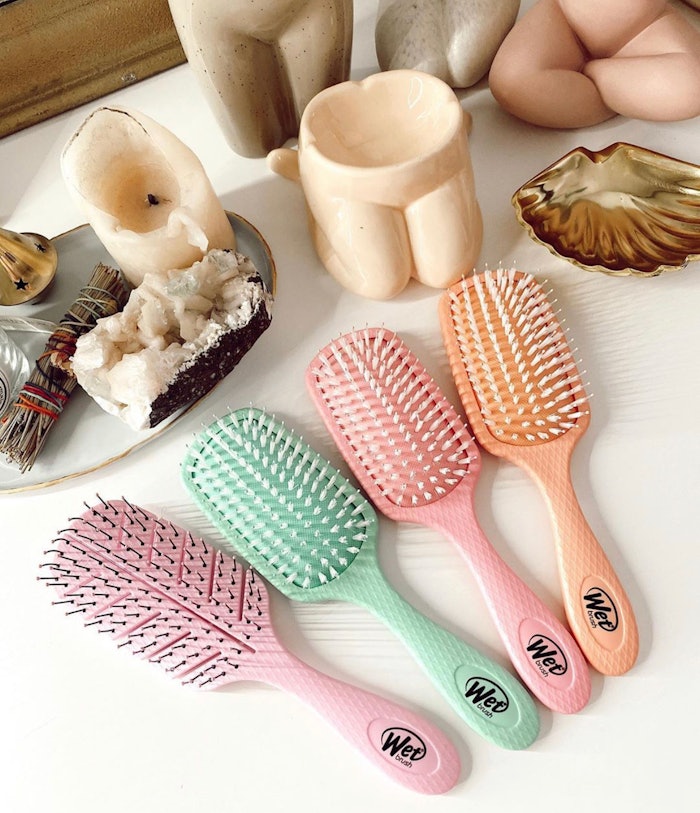 "I've loved WetBrush ever since the launch of their Original Detangler!" says Justine Marjan, who has just partnered with WetBrush as Brand Ambassador for 2020. Marjan, an award-winning celebrity hairstylist and trusted beauty influencer, is known for creating some of the most iconic looks on influential celebrities, including Olivia Culpo, Ashley Graham and Kristin Cavallari. Marjan's work has been a fixture for Bravo's Project Runway, where she has served as the leading hairstylist since 2019. 
"How we take care of our hair when it is wet is one of the most crucial steps for hair heath—and that is often overlooked," says Marjan. "I love that WetBrush values the integrity of hair and creates products that educate and inform consumers on proper care. Their products are affordable, easy to use, and help create and maintain realistic, healthy habits for hair and scalp care. As their range of products continues to expand, I'm so impressed with how they always create quality products that are accessible, cute, and give great results for myself and my clients."
The early days of Marjan's career were spent in the salon, attending countless educational classes where she perfected her skills before transitioning to a celebrity and editorial stylist. Now, with 15 years of experience under her belt, she is best-known for bringing her unparalleled skills, professionalism and education to every project she touches.
"We are thrilled to have Justine join the WetBrush family as our Brand Ambassador for 2020," says Natalie Navarre, assistant vice president of communications for WetBrush. "We greatly admire Justine's work and feel she exemplifies the true partnership we've been looking for when it comes to educating stylists and consumers alike. We are honored to be working with such an incredible talent."