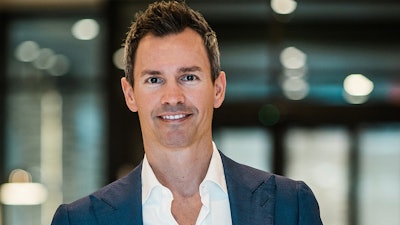 ÄZ Craft Luxury Haircare announced recently that Rocky Rumpel is the new president of the young company. With more than 18 years of beauty industry experience, Rumpel's varied background includes work in the salon and distribution segments as well as being an executive for the No. 1 beauty company in the world. He will draw upon his knowledge as he maps out the strategic initiatives for the brand on a global scale as it prepares to launch in first half 2020. The premium product is designed to complement hairdresser artistry; its design, craft education and core values all reflect that goal.
Every detail of the brand messaging will have Rumpel's involvement. His industry expertise will be significant in increasing brand awareness in addition to creating the sales, marketing and educational plans, all of which will be aimed at enhancing the overall experience. Rumpel has a deep understanding of beauty industry business trends and is working to inspire the hairdresser in every step of the process. Because the brand was created by a hairdresser for hairdressers, he knows the keys to its success are inspiring a level of creativity that builds confidence and consistency, while turning the focus back to the haircut itself. 
"Our brand is as individual as the individuals we serve," Rumpel says. "It took founder Rodger Azadganian two years to develop the packaging, formulas and fragrance. That's a powerful statement that emphasizes our level of commitment to providing the hairdresser with a luxurious product they will be proud to use. We are obsessed with elevating the industry and helping the hairdresser own their craft which, as a result, will enhance the client experience." 
Rumpel says the line will be supported with craft education courses that allow hairdressers to elevate their cutting technique in an effort to maximize brand exposure for salons and hairdressers who carry ÄZ (pronounced "oz") Craft Luxury Haircare. An education team led by creative director Jeremy Davies-Barbala and brand ambassadors will be essential parts of its growth as it expands its reach across the nation. For more information, please visit azhaircare.com.