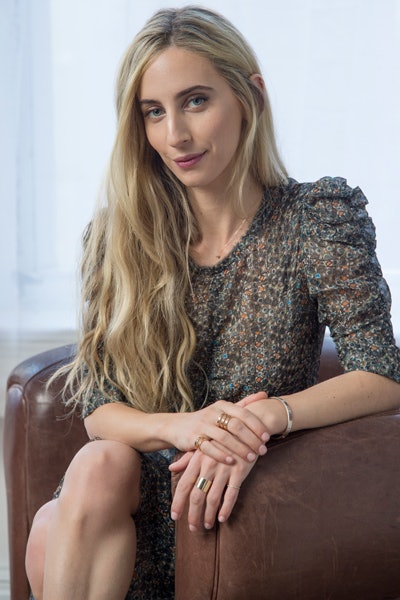 Mara Roszak's hair journey is what dreams are made of. Roszak took her first step into the beauty scene at 15 years old when she enrolled in beauty school, and just two years later, the Biolage stylist was already crafting looks for the red carpet. Since then her styles have been featured in a variety of publications including Elle, W Magazine and Harper's Bazaar. And in 2016, she teamed up with stylists Denis De Souza and Alex Polillo to open their salon, Mare, in West Hollywood, California, where she styles the hair of Hollywood's elite. Here, she handpicks a few of her favorite looks she has created for A-listers like Emma Stone and Cara Delevingne.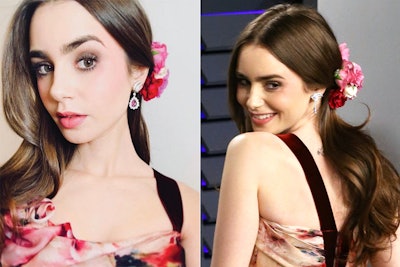 "Lily loves playing with her looks. I was inspired by the floral dress she was wearing for the Vanity Fair Oscar party to create this whimsical 'garden party' in her hair. I made fresh flower hair combs and placed them generously in the back and on the side of her hair—peeking out just enough to be seen from the front."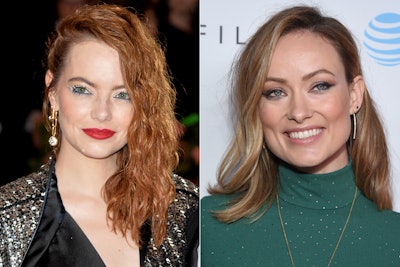 "I love Emma's Met Gala look from last year. The Met Gala is always an exciting day for creativity; it highlights the artists and their vision—it's not the time to hold back! Emma's sequined Louis Vuitton jumpsuit felt slightly 1980s and very fun. I used the Biolage R.A.W. Texturizing Spray to give her look a slight '80s, textured feel along with a deep side-swept part."
"For Olivia's A Vigilante premiere, I prepped the hair with Biolage Blow Dry Glotion to create an easy blow-out with a slight (but not overdone!) glam element."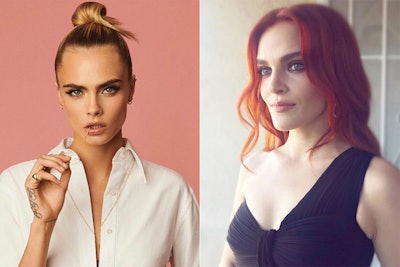 "I'm always inspired when working with Cara. Not only is she a real stunner—she's also fearless when it comes to experimenting with different looks and characters. This challenges me to continue to create in different ways and to test styles that I've been desperately wanting to try."
"I love this effortless look on Madeline. I wanted to create a style with sexiness and ease. Using a 11⁄4" barrel iron, I loosely waved her hair and finished the look with Biolage Styling Finishing Spritz for hold and slight lived-in texture."
[Images: Courtesy of Mara Roszak; Instagram; Bigstock]
This story first appeared in the January issue of Beauty Launchpad. To receive the magazine, click here to subscribe.