Jennifer Hudson rose to fame back in 2004 when she battled on the singing competition "American Idol." Although Hudson wasn't crowned the winner, the finalist went on to score two Grammy Awards and snagged both a Golden Globe and Academy Award for her supporting role in the film Dreamgirls. 
It was during the press tour for the film in 2006 where the multi-award winning superstar met celebrity stylist Kiyah Wright. Since then, the duo have worked to create countless show-stopping looks, including styles on two seasons of "The Voice" where Hudson serves as a judge—bringing her career full circle. Here, Wright shares her favorite looks for the star.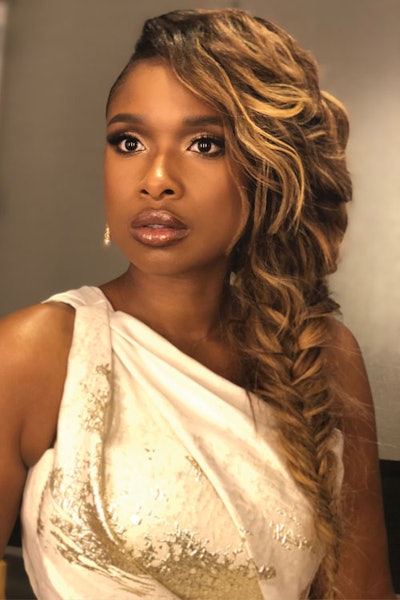 "Jennifer loved the plait that she wore for her music video, 'Burden Down,' so I tried to bring back a soft, French braid, Wright. "I gelled the hair on one side so that it looks as though it has been shaved."
RELATED: Celebrity Hairstylist Chris Appleton Dishes on His Top Looks for Jennifer Lopez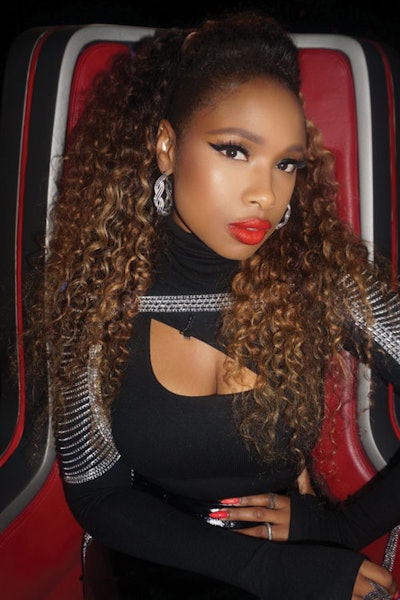 "Jennifer's outfit had a rock star- vibe, so I wanted to contradict that with pretty hair that's not so edgy. I went for a pompadour style by gelling the sides and using curly clip-in pieces all around to give her fullness in the back and a pompadour in the front," says Wright.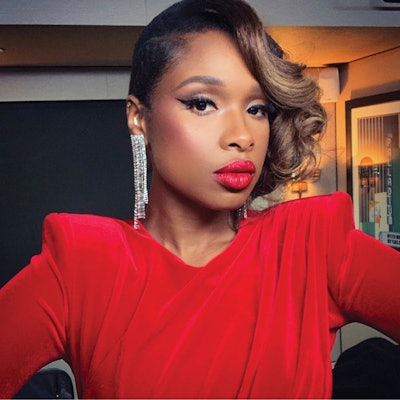 "Jennifer was doing a Christmas special on 'The Voice,' so I wanted to give her look an Old- Hollywood feel," says Wright. "We wanted to keep her hair a little textured so I used clip-in extensions and created this '40s-inspired look."
RELATED: Stylists Behind Erika Jayne and Teddi Mellencamp Dish on Working in Reality Television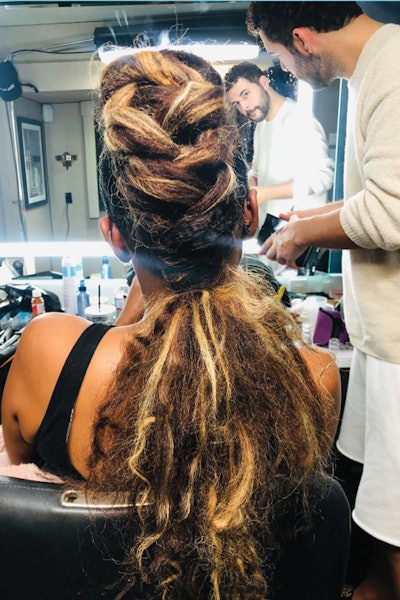 "Last year Jennifer decided that she wanted to do something different, so we took her blonde. We played with a lot of caramel blonde tones and texture. For most of her looks, I used my Muze Hair by Kiyah Wright 9-Piece Textured Clip-N-Go Clip-Ins. On this particular day, Jennifer wanted her hair up. I clipped her hair from the front of the nape to keep its natural textured, crimpy form, says Wight. "On the top, I created a soft French braid, using the kinky hair. At the bottom, I used a hair-tie at the nape and teased it to give volume at the back, finishing the style with my Last Look Hairspray."
Reader Question
What advice do you have for someone who wants to work on television sets? - @bscissorhands
"Because you have to be in the union to work in television, it's all about who you know. If you want to work with a celebrity you need a "star request," which means a celebrity specially requests for you to be in the union to do hair for that particular show. It costs about $7,000 to get in the union, but the perks are great. You get full insurance and benefits, for which you will pay quarterly fees. It's also the only way you can be eligible for an Emmy," says Wright.
This story first appeared in the March issue of Beauty Launchpad magazine. To receive the magazine, click here to subscribe.
[Images: Courtesy of Kiyah Wright]