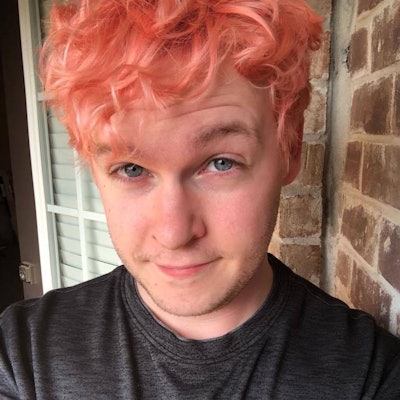 The Deets: Joshua Boynton (@josh.does.hair) is only 22 but is already making a name for himself on social as well as at Wingate Hair Salon in Smyrna, Tennessee. He's an educator for @Guy_Tang #Mydentity and specializes in balayage, vivids, metallics, pastels and color corrections. "Color-correcting is my jam," he says. 
I became a colorist because: My husband Maliek (Hubbard—he also does hair!) encouraged me. When I graduated high school I had no plan as far as college or career path. When I met him he was already enrolled in cosmetology school and he recognized how artistic I was and pretty much made me take a tour of the school. I instantly fell in love with the craft and have been at it for a little over two years. 
My goals: I'm looking to open my own salon and buy a house within the next couple of years … A big goal of mine is to just make people happy. As hairstylists that's kind of our job right? Making people feel better about themselves every day behind the chair.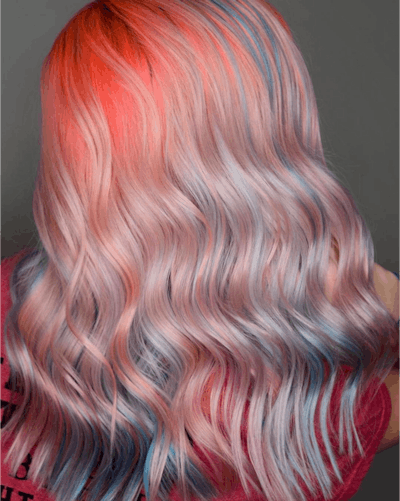 My proudest accomplishments: Since Day One I've always thought it would be so cool to go on stage and share with people my love for this industry—and at Austin's World Fair show I did it! I went on stage at the #Mydentity booth. It was a life-changing experience. 
I love being a colorist because: When you turn clients around in the chair, show them their new hair and see their face glow—it's enough for me. 
My favorite color trend/technique right now: Coral/peach hair is everything right now. I actually did a look where I used #Mydentity Arctic Blue and Cosmic Coral to create this really cool contrasting look. I like the idea of putting together colors that we don't normally see in hair to create something new.