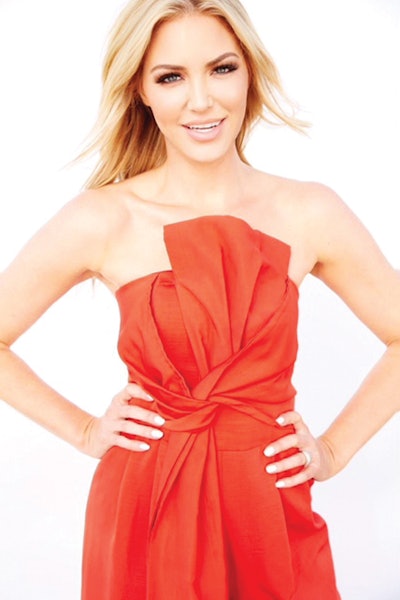 In an era where beauty often adopts a "One-size-fits-all" approach, Borboleta Beauty celebrates the diversity of its artists and clients–a quality that has helped the brand soar above the rest.
When Borboleta Beauty founder Kim Jaynes set out to create her own product line, she was determined to launch a high-quality brand that recognized women's unique beauty. "My husband Craig and I thought the word 'borboleta,' which means 'butterfly' in Portuguese, was a good representation of diversity in beauty, as every butterfly is unique yet beautiful," she explains. Before launching the company in 2013, Jaynes began her career as a hairstylist in 2007, then made the switch to lashes full time in 2012 after falling in love with her own extensions. During the early days of her career, Jaynes struggled to find a brand that she could fully trust and support, prompting her to create her own product line. Shortly after she began using her own products on clients, other lash artists began putting in orders—and the brand skyrocketed from there.
Though Jaynes may have initially started the company on her own, she quickly realized that if she wanted to expand, she was going to need some assistance. "Growth, although rewarding, can be a tricky thing to navigate," she admits. After enlisting the help of her husband to fill the increasing volume of orders, Jaynes hired a full-time staff to meet the high demand—but she never allowed herself to stray from her original goals. "I wanted to help lash artists take pride in their work and make a difference in clients' lives," she recalls. The Salt Lake City native's dedicated efforts paid off: From extensions to adhesives to retail products, Borboleta Beauty has evolved into an extensive one-stop-shop for lash artists and clients around the globe.
RELATED: ​Borboleta Beauty Founder Kim Jaynes on How to Sell More Retail Products
According to Jaynes, top-tier education serves as the "lifeblood" of the brand. In addition to offering group and individual training courses, Borboleta Beauty offers the Lash Academy, an exclusive mentorship program designed to help lash artists fine-tune their skills. The program focuses on providing artists with a hands-on learning experience, both at the company's Salt Lake City headquarters and in the salon—but Jaynes insists that the brand's support doesn't end once students receive their certification. "Our educators are committed to this industry and our students," she explains. "From hosting networking events to offering free refresher courses, we value our relationships with our artists and are committed to creating a brand that both artists and clients seek out."
While innovative products and superior training remain at the forefront of the company, Borboleta Beauty recognizes the importance of the people behind the brand. "From our team at our headquarters to our educators to our salon partners to our exclusive artists and everyone in between, we have worked very hard to create a brand that people are proud of and confident in," she says. "I can't stress enough our desire to uplift and inspire this industry by offering quality products and education. We are committed to the lash industry's success and to helping its artists become their very best."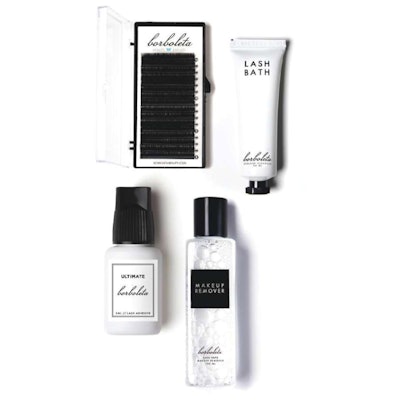 Primo Products
The Borboleta Beauty .03, C and CC Curl lashes are favorites amongst pros. "Our customers like the natural feeling and color, and the fact that they're easy to work with," enthuses Jaynes. Other top-sellers include the No. 5 and Ultimate Adhesives and the Lash Bath Gel and Foam.
RELATED: Christian Zamora and Borboleta Join Forces
Success Secret
"Building a business is hard work. It takes dedication, commitment, sacrifice and passion," admits Jaynes. "There will be new challenges every day, but it's the way you handle those challenges that makes all of the difference."
[Images: Courtesy of Borboleta Beauty]