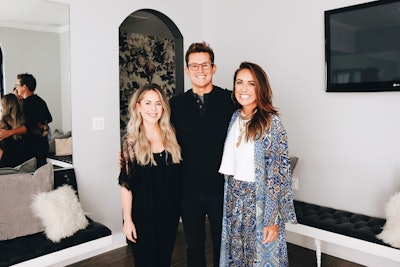 Nikki Lee and Riawna Capri, founders of the LA salon Nine Zero One, have just launched a new nonprofit organization: the BeYOUtiful Foundation.
The BeYOUtiful Foundation is a foundation designed to provide hope, love and a path to feeling BeYOUtiful, created for women of all ages defying the odds against cancer.
"As hairstylists, it's our job to know all things about hair. However, in beauty school, they don't talk much about why chemo does what it does to the hair. So if you don't learn in beauty school, where can hairstylists further their knowledge as cancer becomes more and more prominent? Our goal is to create a platform to be able educate hairstylist everywhere. Cancer patients and survivors will have a place in a salon to feel comfortable and learn from a BeYOUtiful hairstylist," said Capri.
They're launching this foundation with their friend, philanthropist Matt Coulter.
"I'm so thankful for the mission to build something that is bigger than any of us individually. At the core of each of us, I believe, is the desire to be loved, feel love and show love to others when they need it the most. That's exactly what the BeYOUtiful Foundation is all about, in a time where we must come together, we've created the ultimate platform to prove we're Better Together," said Coulter.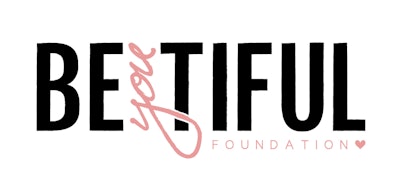 The foundation's kickoff event is at the salon on Salon Charity Day, August 5th, where they'll be giving free haircuts out to cancer patients and survivors.  There is limited availability for others to book haircuts and all money will go to the foundation.
From July 21st to July 28th, women (and men) around the US will also be able to celebrate National Blowout Week by donating to the BeYOUtiful Foundation. Through the PRÊTE app, anyone can book a blowout for $39 and 100% of blowout sales will go directly to the foundation.
"I feel like I've found my ultimate happiness. I get to do what I love and give back at the same time. I'm excited to see the BeYOUtiful community grow, and sprinkle happiness and hope to those who need it the most," said Lee.
[Image courtesy of BeYOUtiful Foundation]