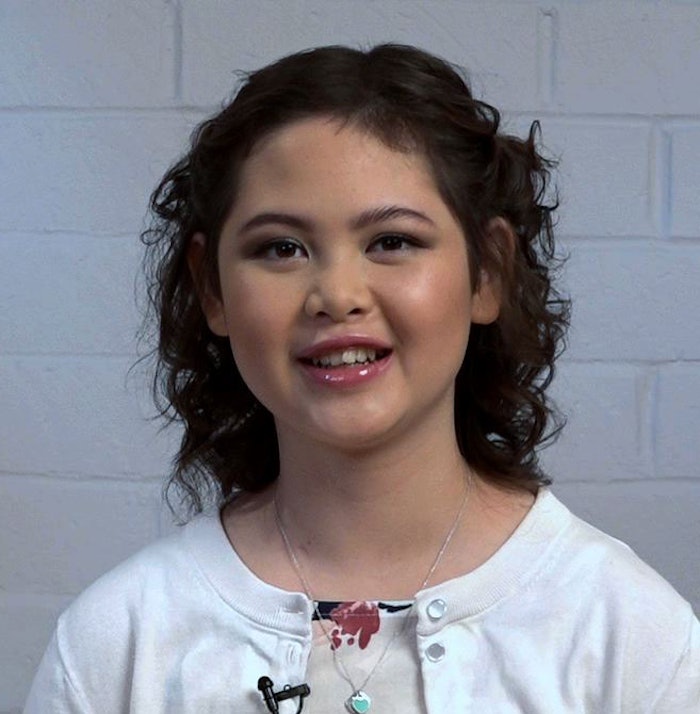 MEET CAITLIN!
PEDIATRIC CANCER SURVIVOR
Out of the blue, Caitlin Herron's life changed forever in June 2016. A minor injury from gym class refused to heal, and was finally diagnosed as BPDCP, one of the rarest and most aggressive forms of leukemia.
"When I met more pediatric patients, and saw what they were going through, I knew that I wouldn't let this cancer win," says Caitlin. "I didn't want the next kid diagnosed with BPCDN to feel the same way I did: hopeless. I wanted them to know I survived and this cancer can be defeated."
SCIENCE THAT SAVES LIVES!
Without City of Hope's dedicated medical professionals and its cutting-edge research and treatment programs, Caitlin's courage and determination might not have been enough to save her life.
City of Hope is working for the cure. It may not be the only institution with that mission, but it is absolutely one of the best.
Reason #1: City of Hope is not-for-profit. Its researchers are free to pursue promising new treatments without having to worry about finding venture capital or government grants
Reason #2: City of Hope researchers can get promising new drugs and treatments to patients faster than other research facilities — because City of Hope has its own drug manufacturing labs
Reason #3: It's their groundbreaking genetic research! This helps City of Hope physicians customize cancer treatments to each patient. It's precision medicine, not "one size fits all."
Reason #4: City of Hope supports the entire family along with the patient, providing housing, support groups, information resources and a caring staff in a beautiful nurturing setting.
Reason #5: They use their groundbreaking research to address and resolve inequities in health care delivery among different populations.
HOPE IS IN YOUR HANDS!
City of Hope is the charity of choice for the National Professional Salon Industry (NPSI). The NPSI has raised funds for City of Hope every year since 1981. The annual campaign culminates with the Spirit of Life® Celebration, which honors a salon industry professional who has contributed above and beyond the call of duty to this charity. The 2018 Spirit of Life honoree is Deborah Carver, publisher/CEO of Creative Age Publications Inc.