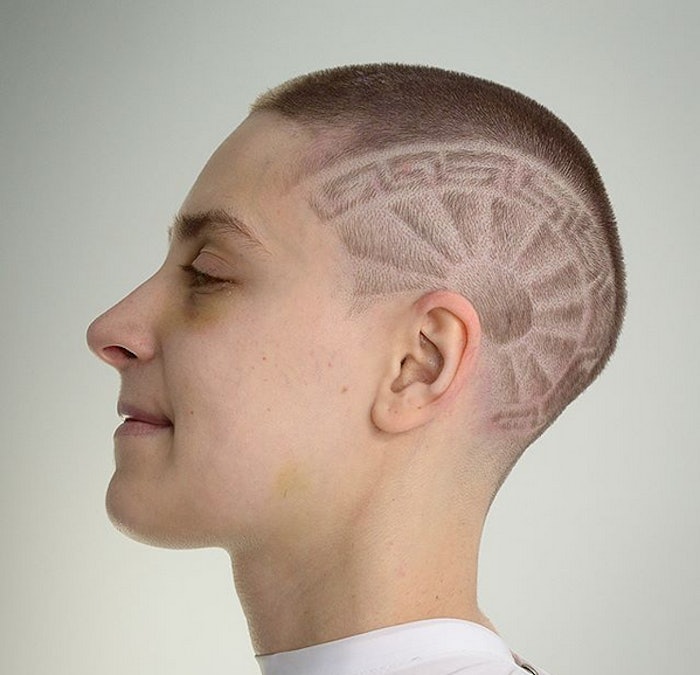 Warning: The following story contains information about an instance of domestic violence.
Andy Mendoza is a barber at Fresh Factory Barbershop in Bristol, Connecticut. His usual feed of exquisitely-created fades and perfectly-trimmed beards was interrupted this week when he shared a story about his newest client.
The woman, whose name is not shared, had been a victim of extreme domestic violence. The fully story is available here.
Mendoza wrote the following along with the pictures he shared:
So today I received a visit from a beautiful soul who went through an awful experience. A coward tried to take her life and in the process cut and pulled her hair out!
As I cut her hair, we talked and I couldn't help but notice how nice she was, and how much she did NOT deserve what happened to her. No woman ever deserves this! My mother was a victim of abuse, and I remember it vividly! SPEAK UP AND TELL SOMEONE!
(She gave me permission to share her images, and wants to let everyone know, "she is happy to be alive."
Guys PLEASE if you or someone you know is suffering from domestic ABUSE do not hesitate to contact someone for help.
In the midst of her boyfriend's attack, he chopped off portions of her lilac hair. When she arrived at the barber shop, she told her story to Mendoza and the other barbers.
"We listened and couldn't believe it," he said. "It was sad. We gave her positive words and bashed the coward who did it to her. Then I focused on hair and complemented her face shape etc, things stylists notice when deciding a look."
He also said that initially he offered options besides shaving her whole head.
"I offered help finding a good wig," he said. "But she wanted nothing to do with that, so once I knew she was going to commit to short hair, I gave her a three-month outlook on what we would do, and how her hair would take shape. She was excited, and I assured her it would look great every time!"
She chose the final design, and was fully onboard for Mendoza to share her story. When it came time for the final picture, Mendoza wanted to make sure it was powerful.
"I definitely wanted the final photo to take focus away from her injuries and showcase her clean slate" he said. "I asked her to raise her chin, and she built up enough strength to smile. That photo is a reflection of her strength."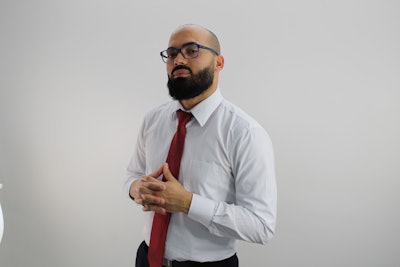 Mendoza said the response has been overwhelming and powerful.
"I've already received DMs from people who've survived domestic violence abuse thanking me—even a girl who has had her hair ripped out similarly and needed advice on patchy regrowth," he said.
As of publishing, the original post has more than 8 thousand likes on Instagram, and the story has been picked up by local news sites. Instagram user @lilflower82 said, "Thank you for sharing this. As a survivor of domestic violence I can say that so much reform needs to happen in the legal system to empower and protect victims, especially children from homes of domestic violence. I pray that she never forgets her worth and the strength within her. You are beautiful and you are enough."
Mendoza helped this survivor the the tools he has. He also added, "As a son of a woman who suffered domestic abuse, I urge every woman/man who is being abused to please, tell someone! It is not healthy for you, your family that loves you, or your kids if you have any. The effects of this abuse extend beyond the bruises, beyond the tears. They haunt all who are involved, it's a problem that needs to be heard. We have to fight it with fire."
[Images courtesy of Andy Mendoza]