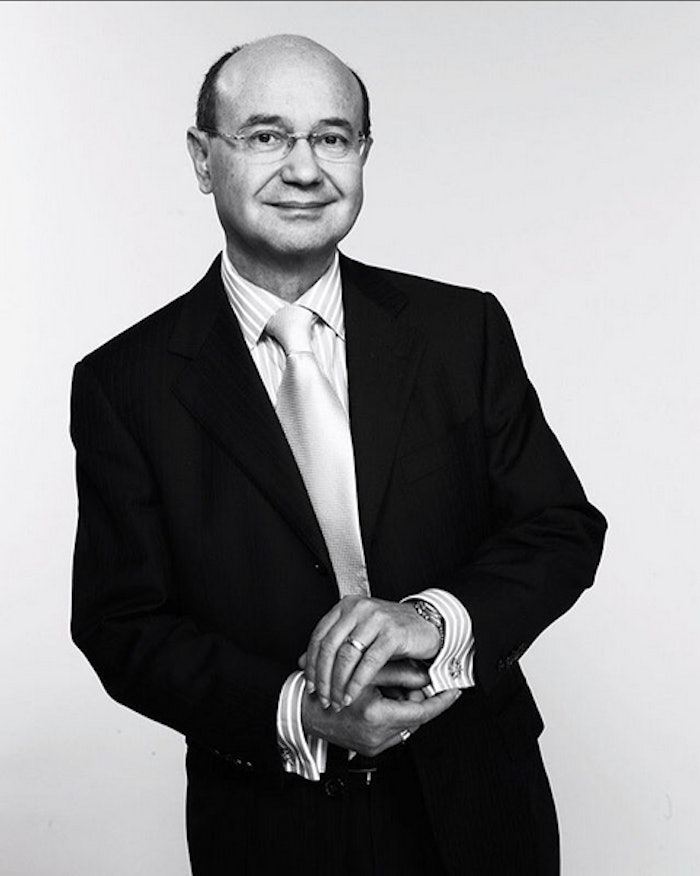 UPDATE: On December 15, 2017 we received the following statement from Bruno Mascolo, cofounder of TIGI and TONI&GUY.
Bruno Mascolo, cofounder of TONI&GUY and TIGI, today released in a statement the passing of his eldest brother Toni. "It is with great sadness that we want to share the passing of my brother Guiseppe Toni Mascolo. Toni was a great leader, brother, husband, father and uncle. He is an icon in the salon world and loved by all who had the privilege of working with him over his 60-year career.  Thoughts and prayers go out to the entire TONI & GUY family across the globe at this difficult time."  He is survived by wife Pauline, children Sacha, Christian and Pierre, and many grandchildren. 
Toni Mascolo, together with his brother Guy, was the founder of TONI&GUY. Their globally renowned hairdressing company was launched in Clapham in South London in 1963 when the brothers were still in their late teens.
In 1983 Guy Mascolo and Bruno Mascolo moved to Dallas, Texas, where they opened salons in the fast-expanding shopping mall business and also started to grow their professional product line. Toni and Anthony Mascolo remained in the UK, where Anthony grew the education and creative side of the TONI&GUY and Toni developed a franchise operation that has now expanded into a highly successful global operation.
In early 2000, Toni, Guy, Bruno and Anthony Mascolo demerged their business. Toni Mascolo and his children Sacha and Christian retained ownership of the TONI&GUY operation worldwide (excluding the USA), while Bruno and Anthony Mascolo took global ownership of TONI&GUY and TIGI, of which Guy was Chairman until his sudden passing in 2009; beloved brother Andre passed away in 2016.
It is with great sadness whereby we inform that Toni Mascolo, co-founder of TONI&GUY, has passed away, according to a statement via TIGI's Instagram.
We will update on details as they become available, and are keeping both Toni's personal and professional family in our thoughts.
[Image courtesy of TIGI]