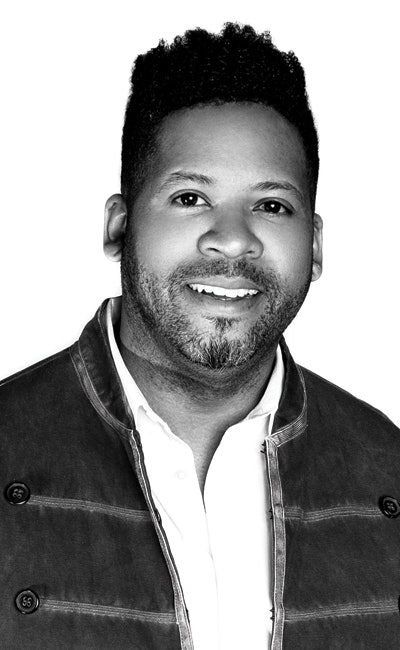 MAN talks to the creative design lead for Keune Haircosmetics North America about education, trends and his top achievements. 
Tell our readers a little bit about the work you do with Keune.
I've had the honor of representing Keune across the country, facilitating our state-of-the-art academy in Atlanta, and delivering education in salons all over the United States and Canada. I've also created the U.S. Blend collection and trained the team of educators, who delivered 31 Blend educational tours throughout the U.S. and Canada. I love to support the development of other educators and help develop the cutting and men's grooming curricula and teams.
How would you describe your communication style as an educator?
Energetic, fun, useful, creative, practical and straightforward. I love to keep the learning light and relatable to the salon. What's shared and comprehended in that time of learning can be life changing and is so precious. I know this because the smallest tips, the coolest techniques and the simplest ideas that [I learned from] other mentors and educators have changed my life.
What are the most important skills for stylists who work with male clients?
To truly get down with men's grooming today, you need effortless clipper work, disciplined shear and shear-over-comb technique, and you need to be fearless with a razor. Also, be ready! I learned this principle and was ready myself when I got the call to work on "The Oprah Winfrey Show." Rebooking is another important business skill to master, as all of the popular ultraclose fade work needs to be tuned up frequently. It's also important to recommend add-on services, like treatments, a touch of color, beard work or gray blending. 
RELATED: Q&A with Barbering Education Founder Jonathan Cifrèdo
What men's grooming trends do you see emerging in 2018?
Guys' looks are going to have a mod feel again. There's a revival in play, so there will be a distinct '80s/'90s vibe to men's fashion and looks. Beards will still be in the ride, but may take a back seat this year. Medium-length shapes will share the spotlight with the fades and tapers. True technical shaping on men will continue to reign supreme.
What are your proudest accomplishments so far in your career?
I was the first-ever international artistic leader for Ratner Companies, supporting and growing education in the U.S. and Europe. Traveling to do hair and educate on every continent on the planet (except Antarctica) and working at New York Fashion Week for many seasons have also been amazing. Opening two salons with my wife Allyson in Brooklyn, New York, has been a huge accomplishment, as well as promoting our first salon assistant Emmi, who is thriving today. I'm not done yet, so I believe the best accomplishments in my career are truly yet to come!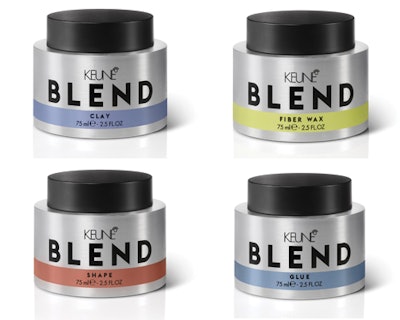 What are your goals for the future?
Continued growth in my own technical and business skills. I hope to grow my Hair & Co BKLYN salons to more locations. I would like to have more opportunities [to coach and develop teams] and to contribute a stronger, more knowledgeable foundation of hairdressers and educators to the craft and industry that I love. 
PHOTOS: Holiday Gift Guide - For the Guys
What was your first gig as a hairdresser?
Pre-license, it was at my dad's shop in Baltimore, sweeping, folding and learning. After I became a professional, it was at a chain salon in Maryland.
Most treasured possession?
My daughter. She isn't a possession, but she is my life.
Who are your celebrity muses?
Michael Jackson, Bruce Lee and Denzel Washington.
What's your guilty pleasure?
Martial arts, motocross, Korean barbecue— actually, barbecue in general—and watching "Family Guy" or "American Dad." 
–by Lotus Abrams
[Images: Courtesy of Keune]