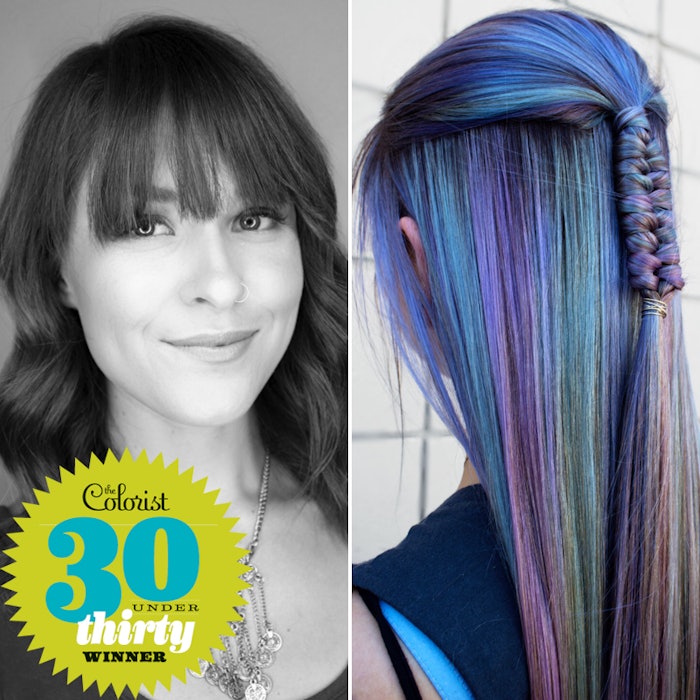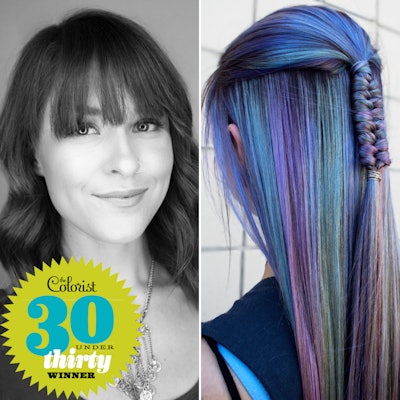 Every year, we honor 30 young colorists under 30 to find out what makes them so talented and successful. Get to know 2017 honoree Tyra Davis in our interview with her:
Name: Tyra Davis
Age: 27
Salon/company name: Good Hair Vibes, Tampa, Florida
Title: Owner + Stylist
Instagram: @goodhairvibes
Color line/s used: Redken + Pulp Riot
Beauty school/location: The Salon Professional Academy, Tampa
What inspired you to become a colorist?
I became a colorist because I am an artist and I love creating art.
What are your goals?
I feel the most inspired when I am learning. I love attending classes and hair shows, because to me, education is growth. I would love to become an educator, so I can share my passion with others!
Any accomplishments so far in your career you're proud of?
My biggest accomplishment behind the chair was my decision to open my own independent salon studio. I would have never thought that at 25 I would be a business owner! I decided that I wasn't going to live my life scared, I worked really hard, and made my goals come true!
What are your specialties?
My hair color specialities are balayage and fantasy hair color.
What do you love most about being a colorist?
What I love the most about being a colorist is the powerful effect a good hair color can have on someone's self confidence. I love having a career where I can help people feel really good about themselves, while also expressing my own creativity.
Who would you consider to be your mentors/role models, and why?
Most of my role models who inspire me behind the chair everyday are a handful of incredible artists that I follow on social media. Guy Tang, Rebecca Taylor, Jamie Dana, Elizabeth Faye, Heather Chapman, just to name a few. There are so many, I could go on for days! It's such an amazing thing that these artists give so much free education and information in order to help others grow.
What is your favorite color trend/technique of the moment?
Color Shifting is my jam right now! I work with a lot of guests who want fashion colors, and that usually means that they want changes often. Using my knowledge of the color wheel, I can shift a client's hair color from one color to the next using direct dyes, which can help me achieve some amazing results after removing color, or if lightening isn't an option at all.
Right now I'm very inspired by organic dimension and movement in hair color. My go-to technique for fashion color is the Prismatic technique taught by Rebecca Taylor. I also love "valayage", hair painting with fashion colors for a very soft, natural effect.