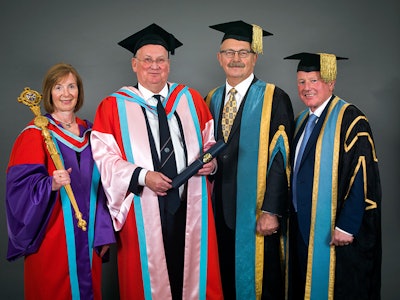 Last month, Denman's Chairman, John Rainey, received an Honorary Doctorate from Queen's University, Belfast for distinction to business and commerce.
In 2014, John was awarded an MBE for outstanding contribution to economic development in Northern Ireland.
Upon receiving the Doctorate, John said: "I am delighted to be receiving this honor from Queen's. As a university with a global presence it still remains close to its roots, engaging with local communities, businesses and students."
In his typical understated and modest way, John regards this honorary degree as a most unexpected award and is thrilled he is to be honored in this way.